Some of the links in this post are affiliate links. This means if you click on the link and purchase the item, we will receive an affiliate commission at no extra cost to you. All opinions remain our own.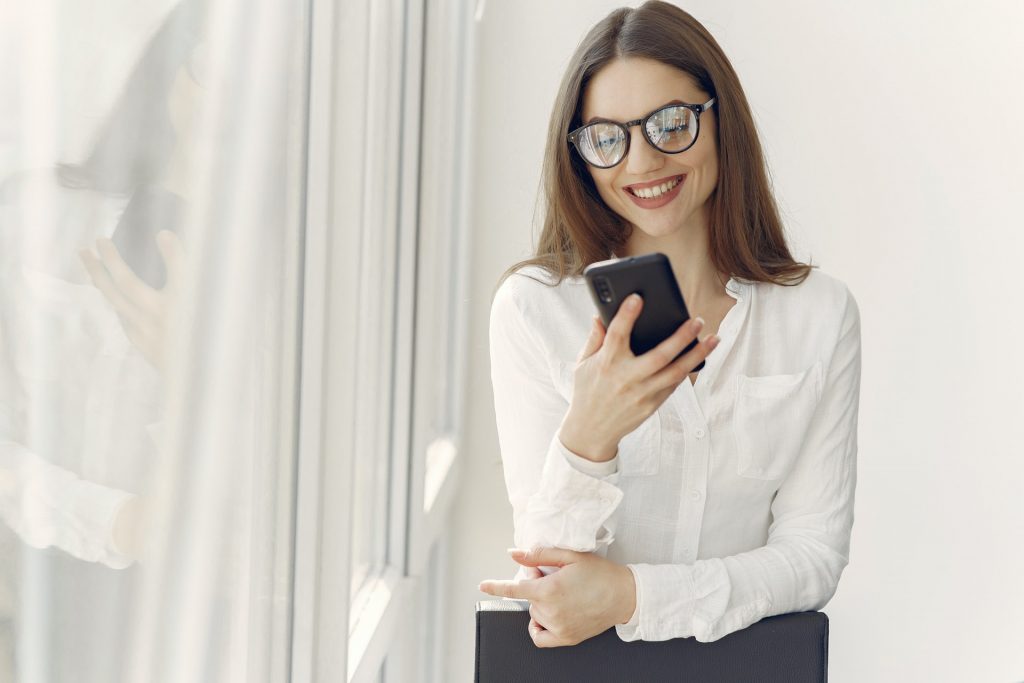 Oh boy, if I could get a dollar for every email sent, I would be rich. Filthy rich! According to The Radicati Group, a tech research firm, in 2019, workers worldwide sent and received 128.8 billion business emails each day. Meanwhile, Statista estimates this figure to reach 320 billion daily emails in 2021. That's right, I wasn't exaggerating about being filthy rich. The average worker sends and receives about 122 messages per day. Some of these are automatically booted to Spam mail, and some are just simply unimportant. Unfortunately, your emails can end up amongst these. Lost in the crowd and labeled a nuisance. How can you prevent that?
Keep reading!
#1. Craft a Compelling Subject Line
An attractive subject line can capture your readers' attention and arouse their interest in reading your email.
Ensure you create subject lines that are descriptive, short, and don't require much reading. People are busy enough already. A complicated subject line will feel like a waste of their time from the get-go. They will then lose interest immediately.
The following practices below will help you create punchy subject lines for your emails:
Make your subject line relevant or beneficial to your audience's concerns.
Create value through urgency or scarcity
Create curiosity by sprinkling a wee bit of ambiguity
Use relevant case study results to back your claims.
Use bold and valid claims to generate an emotional response.
#2. Make Your Email As Short As Possible.
Your email may contain a lot of information. But, your audience may not need all of it. So follow this simple rule: keep your content short and sweet by only including relevant details. Avoid small talk, except if it relates to your email's theme and message. Emails aim to encourage your audience to open, read, click through, and perhaps convert. You may feel the need to write a wordy email to convince someone to take action. But remember, if your email is too wordy, this discourages readers, and you get nowhere. Would you like to take time from your already busy day to read an essay?
#3. Show Empathy
Ensure to speak to your audience the way they appreciate. Tickle their ears, if you will. But more importantly, always be respectful and thoughtful to their needs and possible personal circumstances. Imagine yourself as someone receiving the email you want to send. Does anything make you uncomfortable? Study your target readers and write in the language and dialect they understand. No one will read your emails if it's all gibberish to them. Just incorporating elements of a dialect into your content allows you to engage your readers and clients. If you're able to do this, be sure to do so skillfully. You don't want to come across as poking fun.
#4. Be Specific In Your Requests.
We all hate uncertainty and boredom. I am personally appalled by uncertainty. So, within two or three seconds of your readers' attention, you want them to know what you want.
People are likely to read your emails if they are clear and straightforward. They may even respond if you ask direct questions or seek their advice. So ask right away if you need something from your subscribers.
#5. Use Bullets To Make Your Email Easy To Scan.
Use bullet points to separate and emphasize the relevant information. Bullet points also help create space between sentences.
This makes it much easier for your readers to find the information they're looking for. Also, you can use bullet points to add arguments to support a point or to list out features of your products.
#6. Break Up Your Content With Compelling Subheads
So we've talked about keeping your email as short as possible. But hey, what if you NEED to send a long email? In that case, use appealing and relevant subheadings so your readers don't lose interest halfway into reading your emails. Your subheadings should make your readers WANT to keep reading. Don't be afraid to add in a bit of persuasion. But do avoid using "salesy" language by all means. Being overly enthusiastic or exaggerating things can quickly rub your readers the wrong way.
#7. Double Check For Typos
Typos can make you lose credibility in a split second. If your email is composed poorly, then you will appear careless, uneducated, and unprofessional. So always proofread your emails' content before sending them. You won't be able to take back what you wrote once it's out there. You can also try reading your content aloud to make sure you've got the right tone going. This can make a world of difference.
#8. Tell A Relatable Story
You don't have to use overly formal words when it comes to email marketing. Besides, that's not how email marketing works. Avoid cliche email phrases like;
I completely understand how you feel.
I hope you are well.
Thank you for purchasing
Please do not hesitate to contact me
Here's more information about
These phrases mentioned above could either bore or confuse your readers. However, when you tell a story, especially a humorous one, you create a connection. Storytelling makes your content more engaging and relatable. Try to incorporate personal experiences and make them relevant to the message you're trying to convey. This humanizes you, the sender, and they know it's not some robot emailing them. Your audience will view your relatable content as genuine.
#9. Use The Word "You."
If you wish to make your email content even more personal, then use the word YOU! This way, you position yourself as a thought leader as you speak directly to your audience. This also lightens the tone of your email. Almost like it's coming from a colleague or friend.
#10. Pay Attention To Time of Day
Emails are helpful because it feels like a non-intrusive way to reach someone. This is true, but unfortunately, most people think, "It doesn't matter when I send the email." They believe their receivers will have a look at it whenever they have a free moment. Tsk tsk, that's not how it works. There is always a time of day when people want to be left unbothered. Of course, this varies from person to person, so it's pertinent that you know your receivers well enough to know what time to avoid sending emails. If you don't get a response from someone after a week, a general rule of thumb is to try sending another email again. But at a completely different time of the day.
#11. Keep It Formatted
Structure your content in the way you'd write it to a friend. For example, avoid using logos, heaps of links, graphics, and the like. This allows spam filters and people to know your email is coming from a human being.
Besides, emails from close friends are likely to be formatted too. No logos. No fancy or colorful visuals. Just text! However, it does make sense to add images if you're selling visual products, like clothing or furniture. Nonetheless, text-based emails are always useful and easy to look at.
#12. Add Facts.
Don't make assumptions; instead, add relevant data and facts to your email's content. Valid points enable your readers to obtain immense value from your content. Case studies, statistical data, and research-based information make your copy authentic. Furthermore, always support your facts with the relevant links and mention them to show credibility. It's also best if your links are friendly and attractive. That way, they are easy to find and are not ambiguous.
For instance, use anchor texts for links. These will compel your readers to click on it.
Will You Make Your Next Email a Better One?
Great content will hold the interest of your readers and encourage them to take action. They will at least look forward to more emails from you. Never underestimate the power of an excellent email. So make sure your emails are clear, concise, and allow all your ideas to flow logically. This will at least get your foot in the door.