Some of the links in this post are affiliate links. This means if you click on the link and purchase the item, we will receive an affiliate commission at no extra cost to you. All opinions remain our own.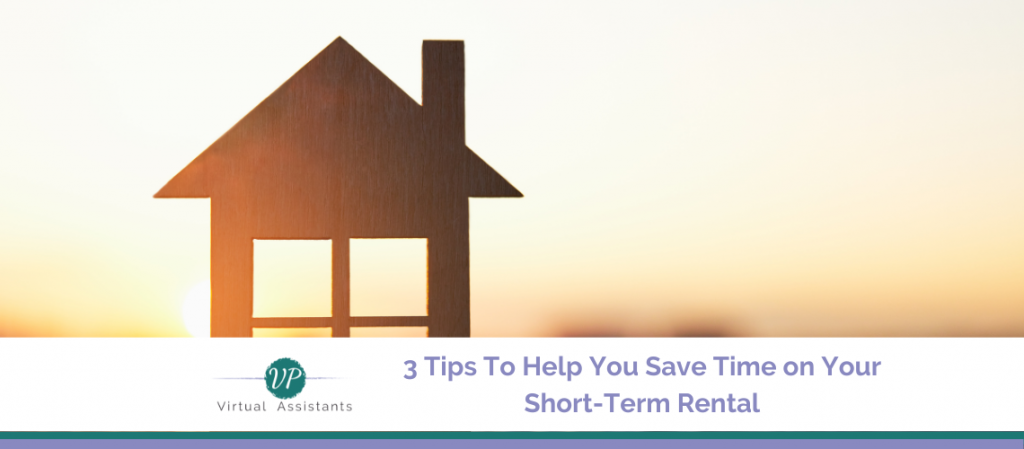 A short term rental can make you a lot of money but involves a fair amount of effort. Many landlords and homeowners who rent out Airbnbs talk about unreliable maintenance companies, guests or tenants making requests 24 hours a day and expecting them to be fulfilled right away, piles of paperwork, and issues with getting the word out about their properties. Fortunately, virtual assistants eliminate most of these headaches and hassles.
3 Short Term Rental Management Tips
By working with a virtual assistant company, you can proactively tackle issues such as buying basic necessities and having them delivered, marketing, managing bookings and guest requests, staying on top of maintenance, and automating daily tasks. Let's go into detail on three of the most important tasks.
1. Designate Someone Else To Focus on Guests and Tenants
Your time is better spent growing your short term rental business rather than dealing with seemingly infinite guest and tenant complaints. Let a virtual assistant handle guest and tenant communications, and you should notice an instant uptick in your productivity.
The assistants will liaise with service companies and guests or tenants for you, schedule prompt repair appointments, and handle payments to repair companies. They do so in a courteous, professional manner that encourages guests, tenants, and service companies to continue doing business with you. Virtual assistants can also schedule routine tasks such as room cleanings and dry cleaning services.
Assistants can take care of non-complaint-related situations, too. These include responding to guest inquiries, managing reservations, helping guests with scheduling trips, and providing 24/7 phone, email, and live chat support. By some measures, hosts spend 75% of their time communicating with guests, so virtual assistants are huge time-savers. Having them available to guests around the clock is bound to bolster your response rate and star rating.
2. Outsource the Online Marketing
Marketing can require hours of your time each day — that is, unless you outsource it to virtual assistants. They have the know-how to handle email newsletters, social media, website design, coupons, search engine optimization, and more.
3. Have Virtual Assistants Handle the Paperwork
Rental agreements, service company agreements, deposits, leases, lease renewals, and more: The paperwork never stops coming. Add to that the fact you may have to manage listings on multiple websites, sync various calendars, post ads, collect data on competitors' listings, bulk buy items, and balance the books. VAs can take care of these duties.
Virtual Assistants Could Be the Best Thing To Happen to Your Short Term Rental
Even if short term rental properties are your full-time job, they are a lot of work. Virtual assistants can help whether you do rentals all the time or as a side gig. If you want to scale the business to make it bigger, VAs are a tremendous asset, too. You can easily expand the scope of your business and the number of properties listed without the expense of bringing employees on board. Get in touch with VP Virtual Assistants today to discuss what we can do for you.