Some of the links in this post are affiliate links. This means if you click on the link and purchase the item, we will receive an affiliate commission at no extra cost to you. All opinions remain our own.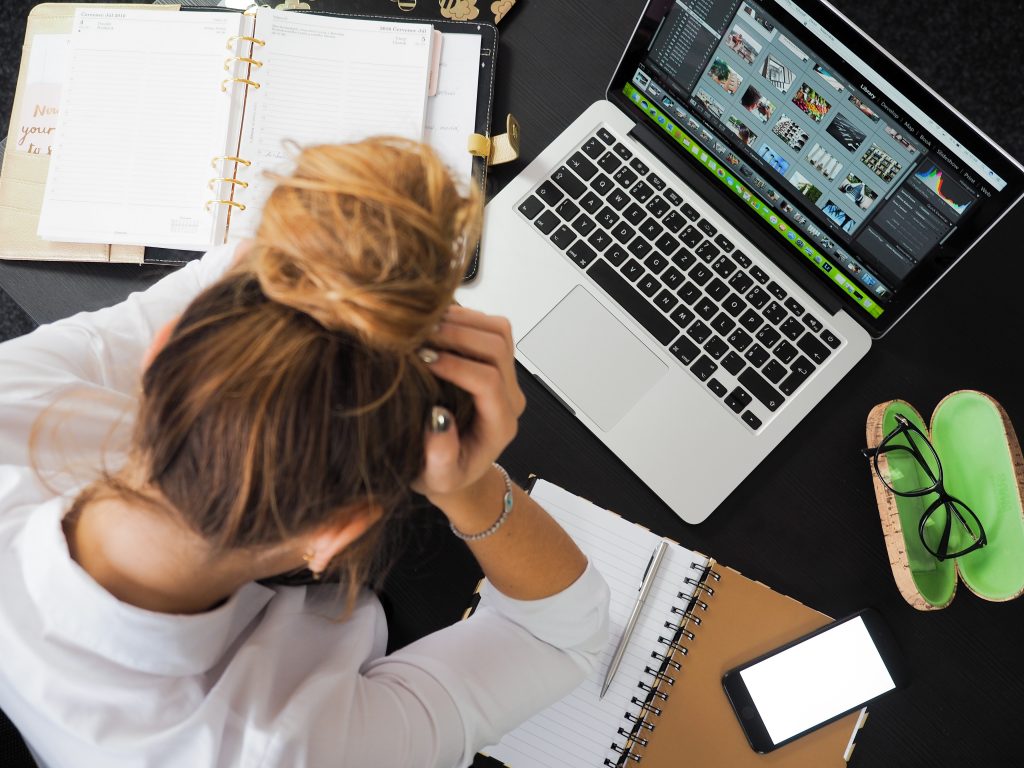 Virtual assistants are a game-changer for any business. Especially those of you in the coaching industry!
They can help companies save time and money while enhancing productivity and efficiency. If you have not started working with one, here are 5 reasons to get started today!
#1 Virtual assistants can take care of the day-to-day administrative tasks that keep you from getting your most important work done!
Virtual assistants can save you time and money. They are also a great way to free up your valuable brain space for strategic thinking, brainstorming sessions, ideation, or creative work. Depending on the company's needs, they may be trained in certain tasks like social media management and customer service – saving your staff from having to do it themselves!
There is no need for a business coach to waste their time on administrative tasks that someone else could easily handle if given direction. Virtual assistants have many skillsets so depending on what type of business coaching you offer this scalable solution might just be a perfect fit!
The main task that we see business coaches asking for help with is accounts receivable and accounts payable! It's a tough job to manage all the incoming and outgoing invoices, paying them and following up on past-due payments. This is where virtual assistants can be a HUGE help!
Virtual assistants are also helpful when it comes to planning your social media content calendar for you so that you're always staying in front of your target audience. It takes hours out of your day just figuring out what needs updating and which posts need more engagement or less – taking time away from other important work like actually coaching your clients!
#2 A virtual assistant can be more cost-effective than hiring a full-time employee.
Think about it: you don't have to provide benefits or any other perks for them, and they work remotely from their home office. That means that the only "cost" is what you pay for services rendered – which could actually save your company money.
On top of saving on salary costs, you will also save money on infrastructure expenses like electricity and rent since they'll be working out of their own homes instead. And because there are fewer people in one location, employees won't have to buy furniture or supplies either. Seems like a huge win all around.
#3 Virtual assistants can be available 24/7 to support you, even if they're not physically in the same location as you
You can use technology to work with your VA. This means that you'll be able to go about your day more efficiently and effectively since they're available when you need them!
The benefits don't stop there – virtual assistants also offer flexibility as well as accountability which is crucial for organization-type entrepreneurs who need their tasks completed by X date each week (or even daily).
There are many ways that a business coach can benefit from hiring a virtual assistant – you just need to figure out how they'll work best for your unique needs!
#4 There is a WAY bigger talent pool available when hiring a virtual assistant.
When you are hiring a traditional brick and mortar style employee, you're limited to hiring only people who are willing and able to commute to you. This doesn't apply to Virtual Assistants. We're everywhere!
Going virtual gives you the freedom to seek the very best person for the skills you need AND even better, you can hire different people for every single task. There is no need to find an admin unicorn anymore.
Virtual Assistant agencies (like VP Virtual Assistants) can be really helpful too because the skillset is wider and the assistants are already used to working together as a team. Virtual Assistants do all of the tasks that need to get done in order to keep things moving forward while freeing up the time for other activities that would not typically happen without them.
#5 Hiring a virtual assistant is an investment in yourself – it will allow you to focus on what matters most for your business growth and success while still having someone there when you need them!
Let's face it, as a business coach you are responsible for much more than just the coaching part. You have to take care of marketing, accounting and running your own life at times too! That is why partnering with virtual assistants can be such a great help.
I'm sure you didn't get into business to manage Instagram or send out invoices. Leave those tasks to someone like us (because that is what we are in business to do…) and get back to coaching your clients.
Okay, so you're convinced. Hiring a virtual assistant is going to save you time and put more money in your pocket. They're going to knock all that boring admin stuff off of your to-do list and maybe give you time to take a vacation. If this sounds good, get in touch here and we'll make sure you're well taken care of.