Some of the links in this post are affiliate links. This means if you click on the link and purchase the item, we will receive an affiliate commission at no extra cost to you. All opinions remain our own.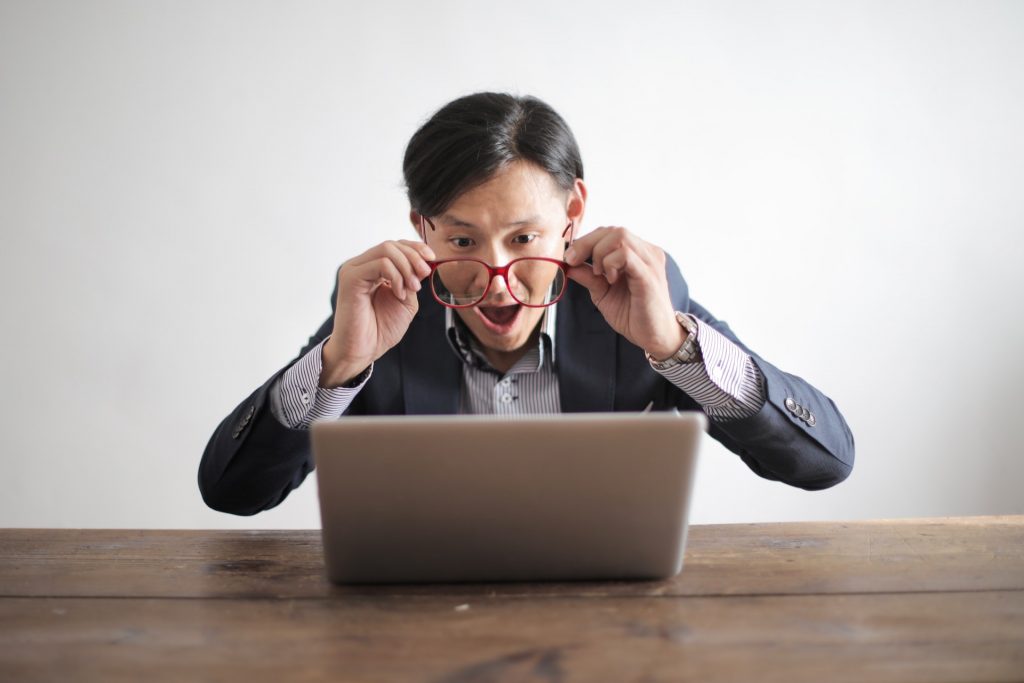 As a business owner, you're always looking for ways to optimize your workflows and make your life easier.
ClickUp is a fantastic online project management tool that helps business owners and teams stay organized and be more productive. It has been gaining popularity recently (hellooooo… billboards in LA!?) So it's definitely worth your time to check it out.
Here are five things about ClickUp that you need to know!
ClickUp is built for every type of team!
ClickUp is a powerful project management tool that works across businesses and industries. If you've never used ClickUp as your team's preferred PM tool, then now's the time to give it a shot! Whether you're a small startup or part of a Fortune 500 company, ClickUp was built to help your team be as productive as possible.
ClickUp is meant to be used by your entire team, no matter how large or small. This means that you can build a workflow that will work for everyone in your company, whether they're on the other side of the world or sitting right next to you.
It's used by individuals, freelancers, small businesses, and enterprises alike. There's no limit on the number of users you can add to it, so it's a great way to keep your team organized and productive.
ClickUp has unlimited users meaning no one gets left out. The flexibility allows you to build your own workflow and maximize your productivity!
Remote / Offline Mode Option
It's no secret that remote work is becoming more and more popular, thanks to the flexibility it gives employees. A 2018 study conducted by Hubspot found that 46% of companies switched from in-house teams to remote ones. Now imagine how many more that is after the past couple of years!
If you're working remotely or your team members are spread out across various timezones, ClickUp is a great way to keep everyone in the loop and up-to-date on what's going on with their projects. There's no limit on how many users you can add to ClickUp, so if your entire team is working remotely or from home, they can still be included in the project.
Each workspace has a chat feature that makes it easy for your teammates to communicate with each other. This effective collaboration tool allows groups to share files, discuss tasks, and put task updates in ClickUp. Your teammates can view their assignments without having to check their email constantly or be glued to their computer screen all day long.
ClickUp's flexibility makes it the perfect platform for remote teams who want to collaborate outside their home office bubble.
ClickUp is Free
We mentioned that ClickUp is free to use, but what does that mean? Is it really free?
ClickUp is a free-forever service, which means everyone in your team can use your workspace without having to pay for it. This helps to reduce entry barriers for new users and allows you to maximize productivity inside ClickUp. In addition, with no limits on members, ClickUp makes it easy for teams to share with everyone in their company.
If ClickUp becomes key to your work, you can upgrade for more features, including unlimited file storage.
Multitask management
ClickUp is a great way to manage multiple projects at once. So when you have a lot on your plate, don't let added tasks become overwhelming and hard to keep track of.
It's all too common for information about a project to be scattered across different platforms. Switching between apps drains time and leads to information getting lost. That's the worst.
Creating tasks and projects in ClickUp is an effective way to break down your daunting deadlines into smaller, actionable chunks that you and your team can easily reference and complete. In addition, you can set deadlines for each step of your project or task, which is a great way to stay on schedule and not miss any deadlines.
At the same time, you can upload documents such as meeting minutes or company handouts so that your team members have easy access to them when needed.
Simple-task hierarchy
ClickUp is an easy way to organize your projects and tasks. Like Trello, it has a visible hierarchy with boards, lists, and cards that you can create for each of your projects. Because everything is in one place, there's less clutter in the interface, and all of your relevant data is visible at a glance.
When you have a few hundred tasks to manage, it's easy for them all to blend and become an unorganized mess.
Prioritize work that has deadlines coming up or needs finishing first, so you can focus on the right things at the right time. This all makes it easier to keep track of time, so you can easily prioritize your workload and meet essential deadlines on time.
Conclusion
So, there you have it. ClickUp is a task management platform "built for everyone" with a "simple-task hierarchy." It's also free (which is always nice) and has a remote/offline mode option if you need to get things done when there's no wi-fi. Plus, it helps you multitask so you can juggle all of your important things at once.
It seems like the perfect solution, right? Do you use ClickUp for your business? If not, maybe it's time to give it a try. It just might be the answer to all of your productivity woes.