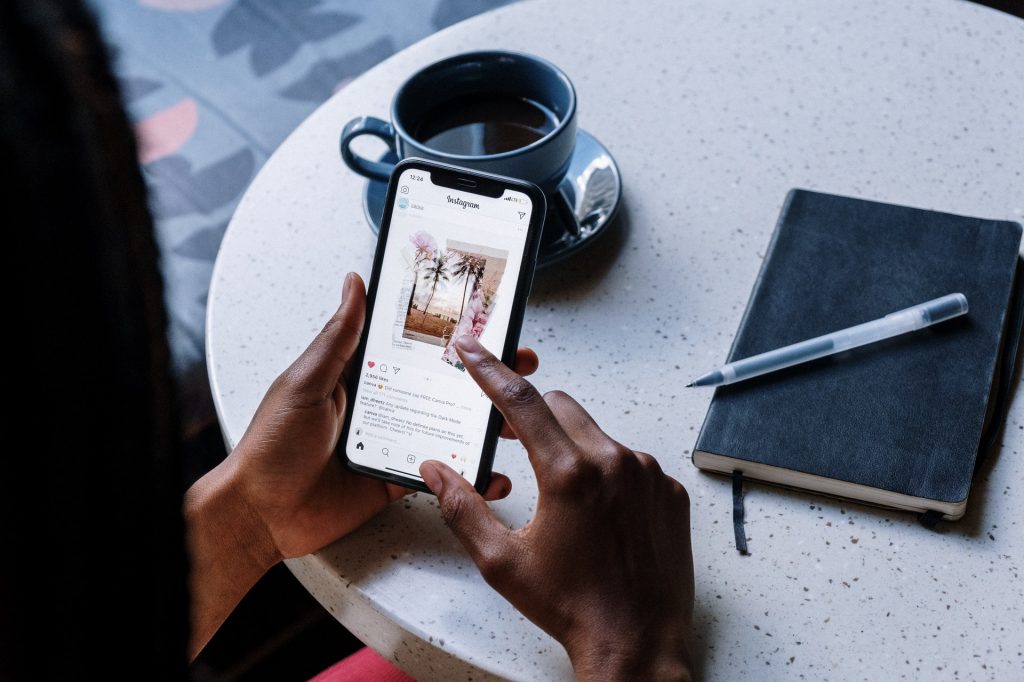 Social media is a powerful marketing tool for promoting businesses. Entrepreneurs use it to boost their brands, their sales and establish their business as an authority in a given niche. But merely churning out content on social media will not get you sales. The key thing that leads to massive sales is your social media engagement. If your social media engagement increases, your sales will increase, and vice versa. Let's look at five reliable ways to improve your social media engagement.
5 Ways to Boost Your Social Media Engagement
Make Your Content Visual
Images, videos, and even emojis are a valuable addition to social media posts and content marketing. They help to make your posts more appealing and engage your readers. A picture is worth more than a thousand words, which is especially true in content marketing. It's also projected that video marketing will soon take over the content marketing space; this marketing type will account for more than 60% of the content released in subsequent years.
So, in order to stay relevant in social media marketing, you need to incorporate visuals. Of course, you should choose videos and images that portray your brand in a positive light. Avoid gory or indecent photos and videos. Instead, use content that educates, informs, and entertains your audience. Videos induce a connection to your listeners. People don't want to just relate to a brand; they want to see the human behind it.
Organize Q&A Sessions
An excellent way to increase your social media engagement is by providing your audience with useful information and answering their questions. You can do this by organizing "Q & A" sessions.
You can start by carrying out thorough research on the "Frequently Asked Questions" (FAQs) in your niche. Conduct polls and surveys from time to time to discover these "FAQs." Also, seek your followers' opinions on different subjects to decipher their needs and find ways to meet these needs. You can then create sample answers for yourself that can be tweaked and used in different situations. You can also develop detailed guides and blog posts. Be sure to provide links where necessary; this will show your willingness to help them.
It's important to remember that you don't want to provide answers with the intent to convert them to customers. Don't talk down about other businesses. Provide your solutions from a place of care and love. This way, you will foster trust in the hearts of your target audience. They will see you as the go-to-person and support your brand. You will also have distinguished yourself from your competitors.
Share Other People's Content
You may not be able to provide solutions and relevant content to your target audience at all times. So if you see another source that provides good content, share it! This way, your customers will attest that you want to solve their problems, whether the solution comes from you or not.
So keep sharing valuable content with them. Clients will connect with your brand and follow you. Besides, reading from one person can get boring for your audience. Therefore, it's useful to share diverse content from various contributors that are relevant to your business. There are a few ways you can do this:
Repost Followers or Customer Posts: You can decide to share your followers' and customers' posts, particularly when they align with your content. You can also repost when your customers share their opinion about your product/service. This can give them a sense of belonging and increase their engagement on your social media. As a business brand, you can also click the share button of positive posts on your brand, goods, and services to increase customer engagement. For example, Coca-Cola shares posts that positively promote their products, especially those with the hashtag "#ShareACoke."
Get Influencers to Share Your Content: If you develop a good relationship with influencers in your niche, you can utilize the connections to share your content. You can ask popular influencers to promote your posts and products for a fee or discount in your niche. You can also offer them something valuable in return. So the influencer will also get value working with you. This method helps to get your brand in front of your target audience and increase your social media engagement.
Guest Post: After establishing a good relationship with influencers in your niche, don't stop there. Guest posting is a fantastic way of increasing social media engagement. It would help create in-depth articles on blogs and news channels to direct people to your site. You can also create quality content on international websites and blogs in your niche. Guest posting boosts your engagement and increases your following. It will also boost your SEO and website ranking.
Engage Your Customers And Target Audience
Apart from sharing your customers' posts, ensure that you engage in their comments on your post. Be sure to also like and comment on their posts. This engagement will show your genuine interest in their welfare. Engaging in your followers' posts has some benefits: it increases their chances of viewing your posts. Due to the new algorithm in social media channels like Facebook, you can view timelines that you engage on frequently. Therefore, the more you engage, the more people will see your posts. Also, ensure that you greet your customers with their first names. It demonstrates that a human crafted your response. It also gives your business a friendly feel and draws your customers close to your brand. Always remember, "People trust people more than they trust faceless, corporate brands."
For example, big brands like Mcdonald's respond to posts of their followers. They even go a step further to ensure they personalize the response to address each user directly. Talk about intentionality. This has a way of keeping you in your customer's heart and, therefore, increasing your sales.
Run Contests And Giveaways
Organizing contests and giveaways is an effective way of increasing your engagement. Who doesn't like free stuff? These types of mini-events create an atmosphere of camaraderie, and it's great exposure for your brand. For example, if you are a writing coach, then you can create a writing contest. A famous Facebook Group, Online Publishers and Entrepreneurs Network, usually runs 28 days of writing competition each year. Therefore it's no surprise that the group draws its most significant engagement during this period.
Organizing giveaways for your audience encourages them to continue to patronize your brand. So take advantage of festive periods like Christmas, Easter, Halloween, Black Friday, and Cyber Monday to reward your loyal customers. Ensure that you make your contest as fair as possible. If you have to select a winner, let the selection process be random so that all your followers will have a fair chance to snatch the gifts.
Wrapping Up
You don't need to suffer from low social media engagement anymore. You now have the information to significantly extend your reach. Best of all, these tips are all easy to implement. If you utilize them correctly, it will definitely help to boost your social media engagement. Then, your business will find an increased online presence, higher followers, sales, and overall growth.