Some of the links in this post are affiliate links. This means if you click on the link and purchase the item, we will receive an affiliate commission at no extra cost to you. All opinions remain our own.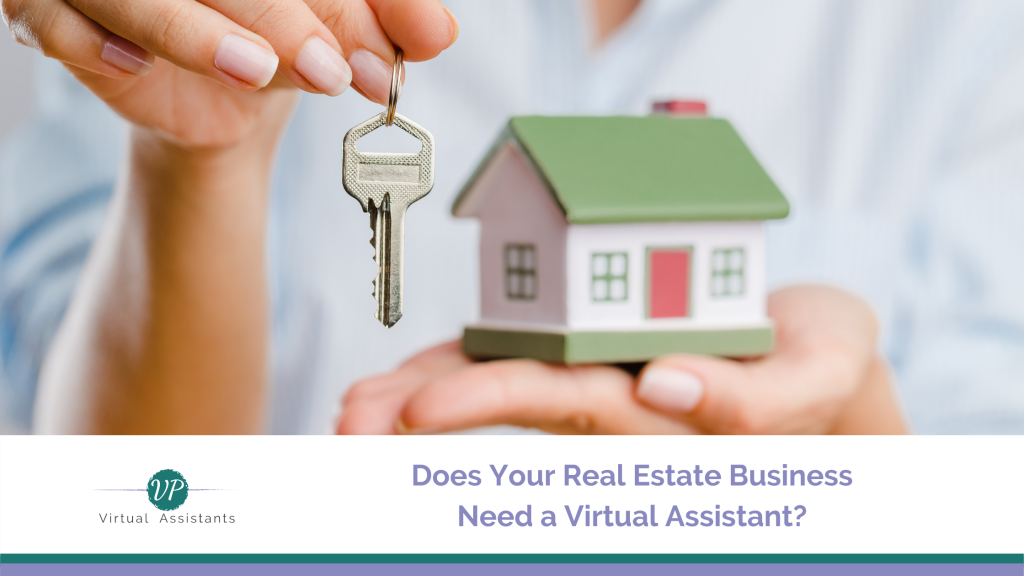 Virtual assistants are the secret weapon of successful entrepreneurs and business owners. Are you considering hiring a virtual assistant for your real estate business? If so, you're not alone. A growing number of real estate agents realize the benefits of using a virtual assistant to help them manage their businesses.
A virtual assistant can help you with a wide variety of tasks, such as bookkeeping, document preparation, and lead follow-up.
So, does your real estate business need a virtual assistant?
Social Media Management & Engagement
Social media is integral for many businesses in today's world, and today's buyers are very active on social media sites, such as Facebook and Instagram. However, social networks are time-consuming to manage. Therefore, one of the virtual assistant's primary responsibilities can be to drive social media posting and engagement.
When you're busy running your real estate business, social media may seem like another time-consuming task that you just don't have the time to mess around with. But engaging with prospective clients on social media is essential for building relationships and bringing in new leads. It's necessary to be active on multiple channels, including Facebook, Instagram, and LinkedIn.
Social media management takes time. You'll need to post regularly, respond to comments and messages promptly, and share engaging content with your followers. Hiring a virtual assistant to handle social media can free up your time to focus on other tasks that will grow your business.
Preparing Contracts and Leases
Contracts and leases require detailed preparation. Your real estate business may use various contracts and leases for different purposes. This means you'll need to prepare multiple versions of each document. Additionally, you'll need to collect signatures and file documents electronically for safekeeping. A virtual assistant can help with all of these aspects of contract preparation.
Have you ever spent hours trying to track down a copy of a rental contract or lease agreement for one of your clients? If so, hiring a virtual assistant can help ease this burden. Many virtual assistants have experience preparing leases and contracts.
The more complicated the contract, the longer it takes. By hiring a virtual assistant to take care of this for you, you can save time and focus on running your business.
Virtual assistants also provide document management services. For example, we can organize your records and ensure that everything is stored in a central location. This will help reduce the amount of time you spend looking for documents.
Lead Follow Up and Prospecting
As a real estate agent, you know how important it is to follow up with potential clients. Virtual assistants are available for this purpose, as well as prospecting.
Finding the time to build and nurture relationships with potential clients can be difficult when you're busy. But without a strong network of contacts, it will be difficult for your real estate business to grow. Virtual assistants can help by managing your email outreach campaigns and following up with prospective leads.
A virtual assistant can also help get the word out about your property listings and generate interest in your properties. This will help you get more calls and emails from potential clients, which will increase the chances of selling a property or finding a vacant rental quickly.
Virtual assistants specializing in customer relationship management (CRM) can manage all aspects of lead follow-up and past client relationship management.
You can't grow your real estate business without finding new clients and developing long-term relationships with past clients. How does one find new leads? How do you stay on top of past client follow up? Often, agents will start something then never finish it as something more important always comes up. Your business could be missing out on leads and opportunities by not keeping up with lead follow-up, prospecting, or staying on top of past client communications.
Conclusion
If you're feeling overwhelmed with all that needs to be done in your real estate business, it might be time to hire a virtual assistant. Hiring a VA for your real estate business can help you save time, increase productivity and stay on top of all the essential tasks to running a successful company. Focus on what you do best while your virtual assistant takes care of the rest.
Hiring a virtual assistant could be just the thing that helps take some weight off your shoulders while keeping everything humming along smoothly. So if you're ready to get started or want more information on our services, please book your free consultation today!