Some of the links in this post are affiliate links. This means if you click on the link and purchase the item, we will receive an affiliate commission at no extra cost to you. All opinions remain our own.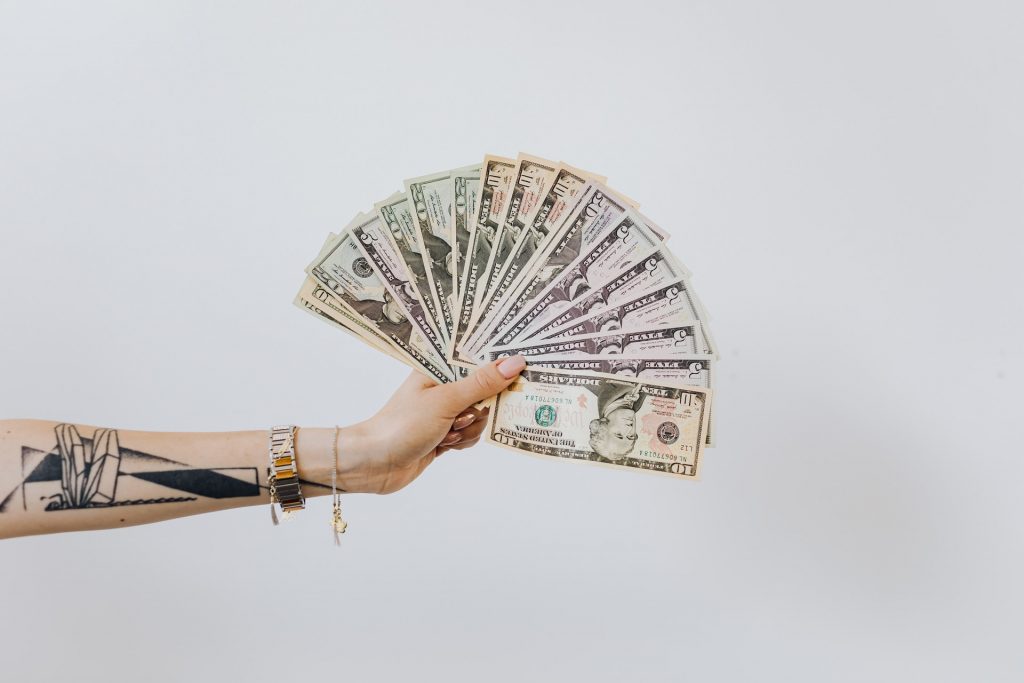 There were signs that several businesses were bouncing back in the final quarter of 2020. Yet, the feeling of doubt remains. For instance, some companies that had reopened in some cities have shut down again, others have reduced their customer capacity.
Thus, many entrepreneurs now find it difficult to develop ideas and strategies for their business. As a result, they may find it challenging to make business plans for 2021. We want to provide some marketing strategies and innovative ideas to help you grow your business this new year.
Why Are Business Growth Strategies Important?
The answer is simple. Business growth strategy is vital because it ensures the long-term survival of any business. If your business isn't growing, then it becomes stagnant and stale. This situation puts you at the risk of shutting down.
2020 has taught business owners that anything could happen. So they should always be prepared. It's essential to create plans for business growth because it can cushion for unforeseen changes in the economy, market, and environment.
8 Strategies To Grow Your Business In 2021
Below are eight strategies that will help you get your business up and running. Besides, these strategies can suit any business. And it doesn't matter if the company is service-oriented, a consultancy, or product-based. The methods below can be implemented and tweaked to suit your needs.
Focus On What You Can Do
There are strict rules and regulations which allow you to know what your company can't do. So it would be best if you focused on what you can do. For example, during the outbreak of COVID-19, rules were put in place, preventing restaurants from serving customers indoors. Nevertheless, these restaurants switched to home delivery, takeout, and large outdoor patios. This is the type of mindset to develop and apply for your business growth this year. The focus on "what you can-do strategy" begins with a list of what is possible. Below are a few possible examples:
Explore new markets for diversification and potential expansion.
Move your business online.
Tweak the marketing strategy.
Continue to interact with customers on a personal level to deepen your relationship.
Make a different yet extraordinary experience for your clients.
Before applying this method, ensure to define what you can do. Then you can set quantitative goals and a range of strategies to achieve them.
Know Your Audience
Before launching your business, or when growing it, ensure you pay attention to demographics. You must understand that targeting the right audience is a vital part of your business success.
It could seem like a no-brainer to know your target audience. But one cannot downplay the impact it may have on other factors. So having a clear idea of your audience will help you in the following ways:
Build upon the knowledge you have about your audience to connect and build brand loyalty.
Place your marketing budget in the best favorable position.
Locate areas of the target audience that offer the best potential for your business growth.
Narrow down your products and services to ensure they appeal to the target audience.
Reach out to your customer base in ways that appeal to them.
Additionally, the essence of personal touch is higher than ever before. Every effort will be more effective if you know basic facts about whom you are reaching out to.
Research And Analyze The Competition
You have to increase market share for you to grow your business. You can do this by taking business away from competitors. However, it would help if you first analyzed the competition. Who else does what you do? How well do they do it? The aim is to do it faster, better, and cheaper than your competitors.
Below are a few ways to ensure your business stands out from others:
Lower prices to lure new business.
Increase product/service delivery speed to reach your consumers faster.
Provide new customer incentives.
Boost marketing and advertising strategies to promote visibility and create a larger presence.
Tell a story, be original, creative, and engaging to capture the market.
Virtual Events Or Virtual Event Sponsorships
Hosting virtual events can promote awareness of your brand. And it doesn't matter if you have a large corporation or a small business. Moreso, virtual events can offer a new lifeline to your business, especially during the COVID-19 pandemic when meeting clients is restricted.
Virtual events also help you to reach out to a variety of demographics without location challenges. As a result, you get to save expenses as human resources, equipment, venue hire.
Besides, your clients get to avoid the constraints of traveling from one place to another. The virtual event allows you to log on from your mobile device or laptop from anywhere, sit in your office chair, and go live at your convenience.
Furthermore, most social media platforms have "go-live" features. These features allow business leaders to interact with their audience to live without any cost. Examples of these platforms include:
Zoom webinar
LinkedIn Live
Facebook Live
Instagram Live
You can also sponsor social media or an online influencer if you have no interest in hosting your virtual event. That way, they get to promote your business products, services, and brands whenever they go live.
Focus On Customer Service.
Focusing on customer service is even more critical for a new company. Customers expect excellent customer service from a small business. Their expectations are high because they know the stakes are higher for the company. And it's a fact. Small businesses don't have the resources that a more established organization has. Hence, as a small business owner, you have to fight to keep your customers. One way to do it is by ensuring that your company offers the best customer service possible.
Remember that the customer service with the best effect is the one that provides an unexpected solution. It's not just about offering a listening ear to your clients. So train your customer care reps to think outside the box.
Always show your customers how much you value them. Make sure you offer rewards, bonuses, and incentives to your loyal customers. And don't ever forget your customers remain the building blocks of your successful small business venture.
Refresh Marketing And Promotion
It's vital to promote your brand and have a presence in the market. Without marketing, growing your business becomes difficult. Reviewing an actual campaign or increasing the marketing budget can help your business grow.
Moreover, opting for social media marketing over traditional methods like radio, television, and direct mail can also improve the message and pave the way for business growth.
You don't always have to spend a lot of money on marketing. And with social media, there are many ways to get your message across with word of mouth promotion at an affordable rate.
Becoming A Thought Leader With Content Marketing
Content marketing involves offering valuable and quality content to your target audience without any cost. It may include the following.
Video logs (Vlogs)
Blogs and articles
Tutorials and educational documents
Webinars
Newsletters
Podcasts
The goal is to be a top expert in your niche and a knowledge source for your industry clients. You can also make your content SEO-friendly to attract and connect with your target audience based on their needs and personality.
Meanwhile, statistics shows, content marketing can help you generate three times as many opportunities and cost you about sixty-two percent less than traditional marketing methods.
Furthermore, research what relevant keywords and phrases are trending for your industry online. The next stage is to incorporate these keywords into your website or blog, webpage content, videos, and social media posts. Ideally, it would help if you used the SEO-optimized keyword in body text, headings, landing pages, and URLs of your websites and blogs.
Identify Ways To Get New Customers
There are different ways to get new customers. Getting customers and clients from your competition is one way. But attracting new, organic customers will also help promote your business growth strategy.
Another way to boost your customer base is to look at the customers you already have. According to Forbes. "It cost five times as much to get a new customer than to retain an existing customer." Your existing customers are loyal to your brand for a reason. Identify ways in which you can expand your reach to them by adding additional products or services.
Providing referral programs and rewards for existing clients is actually another excellent way to attract new business.
Final Words
After the pandemic outbreak in 2020, many small (and some larger) businesses sank because they could not adapt to the new situations. With these eight strategies mentioned above, your business has everything it needs to adjust and also witness significant growth in 2021 and beyond.