Some of the links in this post are affiliate links. This means if you click on the link and purchase the item, we will receive an affiliate commission at no extra cost to you. All opinions remain our own.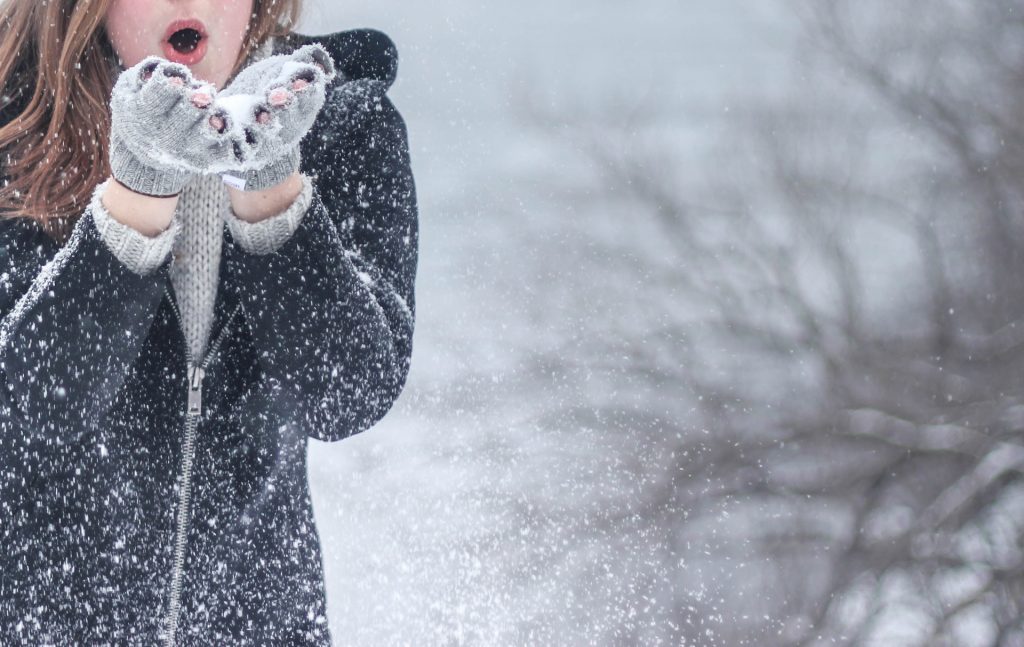 If you're like many business owners, your to-do list is getting longer and longer. Unfortunately, during the holiday season, it can be tough to keep up with all of the tasks that need completing in a timely manner.
A virtual assistant can help relieve that stress by taking on some of those tasks, so you have more time to focus on what matters most. Giving your virtual assistant the right instructions will ensure they can take care of whatever needs to be taken care of as if they were working side-by-side with you.
Fortunately, there are several ways a virtual assistant can help ease some of these pressures, so you have more time during the holidays!
So, What is a Virtual Assistant?
If you're only beginning to learn about virtual assistants, it's essential to understand what they do and how they can help your business. Essentially, virtual assistants are remote employees who handle various tasks for companies, both large and small. These workers have a wide range of talents and often work in different industries, so their skills vary.
Most virtual assistants work as freelancers, and virtual companies hire virtual assistants when they need help.
Why Would I Need A Virtual Assistant?
As a business owner or manager, you may be wondering why you would need a virtual assistant instead of a full-time worker. There are many reasons virtual assistants can be highly beneficial to your company, but the biggest reason is that virtual assistants cost much less than hiring an employee full-time.
Virtual Assistants offer companies the same level of quality work as full-time workers at a much more affordable price. This is especially helpful during the holidays when your to-do list seems endless and you don't want to break the bank.
How Do I Find A Virtual Assistant?
Finding the right virtual assistant for your company can seem like an overwhelming task, but with these simple steps, you will be well on your way to finding the perfect virtual assistant.
The first thing you need to do is define exactly what type of virtual assistance you require. Do you want someone who can manage social media? Do you need a virtual assistant to help with just a few projects? What about a virtual assistant who can do a bit of everything.
Once you have a better idea of what is required, it's time to look for virtual assistants. There are several websites where virtual assistants can be hired, or you can find a virtual assistant agency (like VP Virtual Assistants) to help you out!
These virtual assistant websites generally have people with a wide variety of skills, so it's essential to post an ad that is clear and well-written so virtual assistants will understand precisely what you need help with.
What Are The Benefits of Having a Virtual Assistant?
First of all, virtual assistants are easy to find online, so you don't have to worry about filling out applications or interviewing employees. More importantly, virtual assistants are beneficial because they allow small businesses to compete with larger companies by providing the same high-quality work that a full-time assistant would provide without hiring one.
The virtual assistant can provide customer service, conduct virtual meetings, handle administrative tasks like scheduling appointments, send newsletters, and even help with your social media presence.
If you're still wondering what A Virtual Assistant can do for your business, virtual assistants offer many different services that may be beneficial during the holiday rush. For instance, virtual assistants can take on some menial holiday tasks that you don't have time for. Whether the task is finding an obscure gift or making reservations at a busy restaurant, virtual assistants can take on these tasks, so you don't have to worry about them.
Overall, virtual assistants are an excellent way for businesses to keep up with the demands of the modern workplace without having to hire full-time employees.
Should You Hire Someone For Just The Holidays or Year-Round?
This depends on your needs. For example, if you need assistance only during the holidays, it would be best to hire someone just for that period.
Typically virtual assistants work for various companies and change jobs frequently, so you don't want to hire someone full-time unless necessary. In addition, virtual assistants usually take on many different tasks, from writing articles to helping with your social media presence so that they can be used as an addition to your staff rather than as a replacement.
However, you can hire virtual assistants on a more permanent basis, and this is often more beneficial than hiring someone just for the holiday rush.
Tips on hiring and managing your VA during this time of year
If you are hiring a virtual assistant for the first time, these helpful tips will make your life much easier. First of all, a virtual assistant works best when they have access to all of your documents and other files online. This allows them to work on several tasks without having to communicate with you about each project.
Second, virtual assistants are more efficient when they have specific tasks to complete. Instead of giving them an open-ended assignment, have your virtual assistant give you a daily or weekly work schedule to know what they will be working on.
Virtual assistants and employers must establish clear ground rules before beginning to work together. When hiring virtual assistants, it's also essential to clearly communicate how many hours you will need them each week and what tasks they can help with.
Conclusion
With the holidays fast approaching, it's time to start thinking about how you can make your life as a business owner easier during this high-stress and often hectic season.
If you're like most, your to-do list has grown exponentially, and there's no way that you can do it all yourself. Professional time management skills are a must these days, which means hiring an assistant could be one of the best investments you'll ever make! Virtual assistants provide invaluable support for business owners who want to take their businesses to the next level without sacrificing any personal time with family or friends during this busy period.
Why not add some additional help before things get out of control?
Ready to get started? Contact us today so that we can get those tasks off of your plate!