Some of the links in this post are affiliate links. This means if you click on the link and purchase the item, we will receive an affiliate commission at no extra cost to you. All opinions remain our own.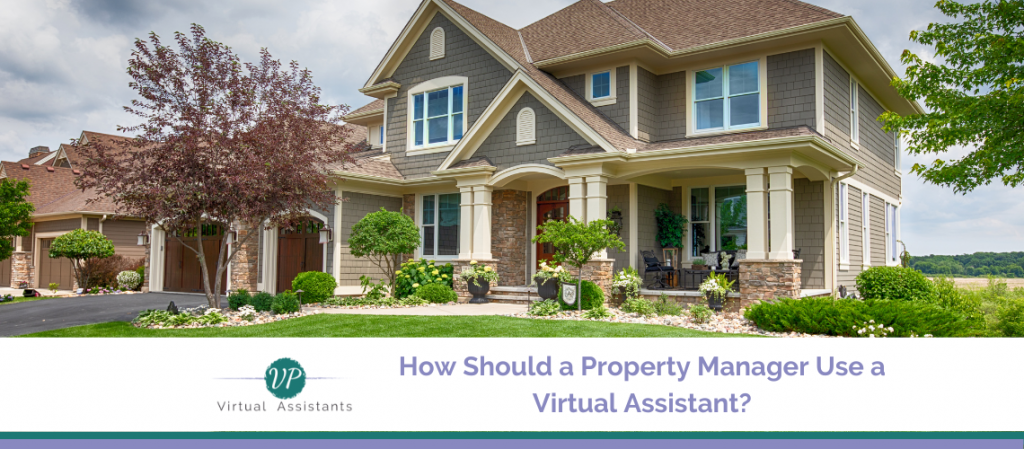 Virtual assistants have the potential to elevate a property management business to the next level. VAs can maximize the business's overall performance, streamline operations, enhance communications with tenants, boost scalability, and increase profits. The property manager also gets more time to focus on the areas of the business they enjoy most when they delegate tasks to VAs.
12 Ways a Property Manager Can Use a Virtual Assistant
Each property management business is unique, and there is no right or wrong way to use a virtual assistant. Some property managers work with just one assistant, while others have multiple. These are just some of the common ways that property managers use VAs.
1. Marketing the Property or Properties
Marketing eats up a lot of time, involving social media posting, website design, blogging, search engine optimization, and coordinating tenant reviews. VAs can take care of these marketing tasks to ensure managers always have a sufficient number of high-quality tenant or guest applications coming in.
2. Managing Listings
Many properties are listed on multiple websites. Property managers already juggle a lot of responsibilities, making it tricky to keep track of all of the listings on top of everything else they must do. A VA can help with syncing information and replying promptly to inquiries.
3. Communicating With Tenants, Service Personnel, and Others
VAs can be available 24/7 to communicate with tenants experiencing emergencies and urgent situations. A property manager can also designate assistants to handle routine communications about upcoming rent due dates, apartment complex celebrations, roof repairs, parking, trash pickup reminders, lease renewals, and rules about overnight guests, among other things.
VAs are capable of contacting maintenance companies, scheduling repairs, and communicating about them to all parties involved. They also handle proactive or preventive maintenance tasks such as ongoing landscaping and snow removal. Moreover, VAs can seek out contractors who perform quality work at good prices. They find quality while trimming the fat.
4. Entering Data
Property managers switching to new software or different systems or adding new listings may need someone to do significant data entry. A virtual property management assistant can do that to save managers hours of tedious work.
5. Bookkeeping
Property management bookkeeping and accounting can get complicated fast, between repairs, rent increases, late rent, utility fees, and more. Virtual assistants work with managers' software programs and perform automation to stay on top of which tenants have paid rent (and contact those who have not) and process invoices for landscaping, garbage removal, utilities, and various other expenses. Assistants can handle any bookkeeping task managers would like them to.
6. Expanding the Business
Growing a business does not have to overwhelm property managers when a virtual assistant (or several) are helping. VAs make scaling up possible in different ways, allowing property managers to expand their operations without the typical expenses involved in hiring employees. Conveniently, a property manager can use a virtual assistant at all times or only during designated times to work on special projects related to growth.
7. Helping With Seasonal Work
There's a lot of seasonality in property management. Some times of the year are busier than others. Just look at the calendars for ski resorts, beachfront hotels, and vacation rental homes. A property manager may do just fine solo or with regular staff for much of the year but need virtual assistants during certain busy seasons. During these times, VAs can help with specific tasks or multiple duties as needed.
8. Managing Schedules
Property managers stay busy whether they specialize in residential or commercial property. Many meet with tenants (existing and prospective), manage move-outs and evictions, enforce rules, inspect properties, talk with "problem" tenants, deal with emergencies, and take classes. On top of that, they have other personal and professional tasks to attend to.
Virtual assistants organize property managers' schedules so they accomplish all they need to and show up to all of their appointments. VAs also save time in managers' schedules by coordinating most tenant communications. For example, VAs can send reminders about upcoming rent and late rent and place orders for apartment or business parties and events, taking care of the food, drink, and decorations.
9. Receiving and Processing Applications
Virtual assistants for property managers can handle applications from interested tenants. They communicate with applicants when the forms are received and request any missing materials. VAs can verify that applicants meet income requirements, pass credit checks, and satisfy other guidelines.
10. Creating and Giving Virtual Tours of the Property
A Realtor.com consumer survey found that virtual tours are an excellent resource in the home-buying process. About 65% of buyers see them as valuable. Renters and vacationers love virtual tours, too, making them useful marketing tools when done correctly.
Property manager VAs can do practically anything from afar as long as they have the right materials. With photos, videos, and lists of property features and amenities, VAs can compile polished virtual tours. They can even make arrangements for photographers or videographers to shoot footage in the first place.
11. Upgrading Tech
There's not anything necessarily wrong with being low-tech. That is especially true for a hands-on property manager who manages just one or two properties.
However, modern property management typically involves a lot of technology. VAs can create responsive, engaging websites to attract clients, source and onboard online payment systems to increase on-time payments, and find a property management system for work orders, data entry, tenant communications, and even some aspects of marketing such as social media.
12. Taking Vacation Time
As with any job, property managers must take breaks sometimes. VAs enable them to truly relax and unwind. They can vacation the way they want to without having to stress about whether they should be blogging or hiring snow removal companies for their properties.
Property Manager Virtual Assistants
Whether you are a new or seasoned property manager, a virtual assistant (or a few) could do wonders for your business. VP Virtual Assistants offers services for property managers to streamline guest and tenant communication, online marketing, paperwork, and much more. Contact us today.