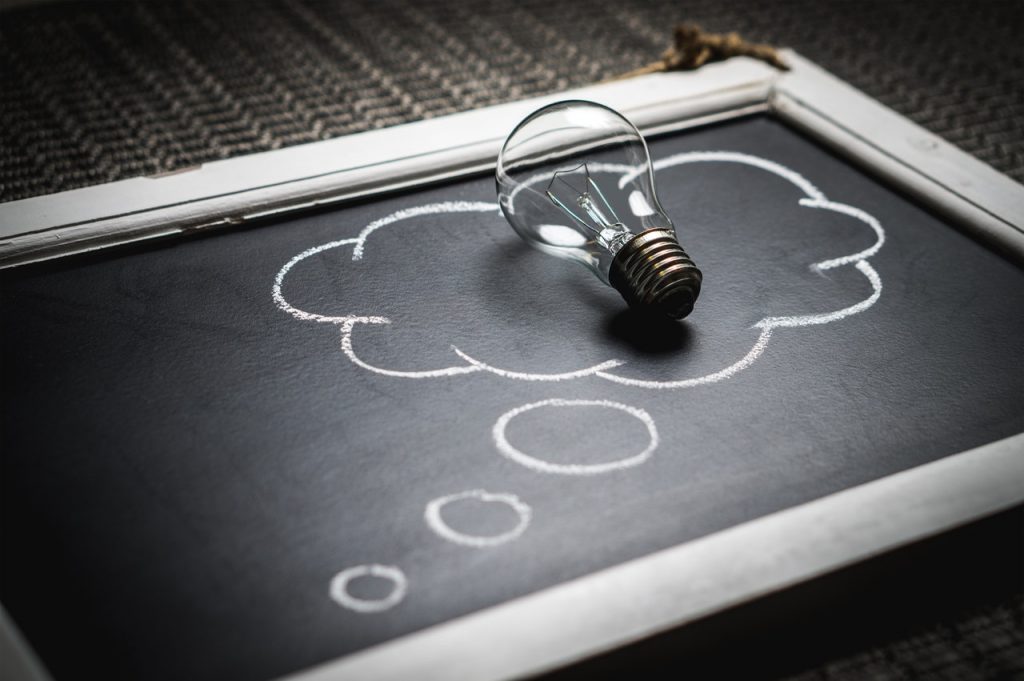 Building a team for your business is no walk in the park, but building it online can be way more challenging. There are many aspects that you have to consider when laying the foundation for a reliable, productive, and functional team. However, through careful planning, anyone can build an online team.
Envision a Clear Destination
Meet Kevin. He is an entrepreneur. After graduating at the top of his class from the best business school, he started a small paper-selling business. He hired the best salespeople. He was gonna be the best in the industry! But after a couple of years, the company failed.
Why? What happened? Where did he go wrong?
There were no goals for his salespeople to rally behind.
Creating a clear goal is critical when building an online team. Before you start looking for individuals with fancy degrees, impressive certificates, or mad skills, you need to first understand what you actually want your team to be. Know what you want to happen in the long run, and then you can identify the skills that you need to succeed.
The best benefit of setting goals for your team is that it creates something for the whole team to work towards together. "Since Amanda from the sales department and Chester from the accounting department share the same destination I have, then I guess we're on the same team!" A clear destination unites the team better.
The destination should be easy to remember. As the author of the best-selling management book "Good to Great," Jim Collins says, "If you have more than three priorities, you don't have any." A sample of a clear destination might be reaching a certain amount of sales. This is just to give your potential employees something to rally behind. Once that initial destination is met, you can strive for bigger, better things!
You know how road trips with kids ALWAYS start with them, asking, "Where are we going?" The same idea can be applied to the business. Where are you going? What are the landmarks to get there? How near are you? You should be able to provide clear and concise answers to these questions. This leads to the next step.
Have a Clear Map
Let your future employees know how near you are to reaching the destination. The map should be easy to follow. There are two purposes to a map.
A clear map motivates. Every small step your team makes towards the destination is a reason for everyone on the team to work harder.
A clear plan helps the team focus. Knowing where the team is on the journey to the destination helps the members focus more on what they can contribute. It helps them look for more ways to efficiently reach the goal.
Identify the Key People for your Online Team
Hiring the best is not enough. You have to make sure that the people you hire are the best suited for your plans. This is one of the beautiful things about having a clear destination – it can help you identify the people you need.
Having a single destination helps you identify the right talents you need. It helps you know exactly which kinds of individuals can help you reach that destination efficiently.
Here is an important note to remember in this part of the process; define the roles clearly. Know which people will do which jobs. And let the people who will become a part of the team what their contributions will be. They have their destination, and they have their map, now let them know what they need to do to successfully navigate the map and reach their destination.
Hire the People for your Online Team
Now that you know the people you need, you can begin looking for them. The beautiful thing about hiring online is you can easily share exact details of what you need from the job-seekers in those platforms. So don't be afraid of using that advantage.
Be as detailed as possible. Include as many details as you can about what you need to accomplish your goal. You might want to share your goal, but definitely list the talents and attributes you need from the freelancer. And since you are building a team, definitely mention that you are offering a long-term job.
What will the employee need to contribute to the team?
Does he or she need special skills to be accepted?
How much will the job pay?
Will the work be consistent, or will it be an occasional project?
How much experience does the candidate need to have to be considered for the job?
Does the candidate need to send samples of their previous works?
Will there be a probationary period that will determine whether the candidate is the right person for the job?
How many hours will the hired employee work daily?
Does the employee need to work during a specific time of the day? This is important since the people you end up working with might be living on the other side of the planet. One of the challenges of working with an online team is that all of you might be living in different time zones.
Identify yourself. Online job hunters need to know who is hiring them. Share a detailed description of who you are, what your business does, and your goals with the prospective applicants. Then, applicants can decide whether or not they even want to be a part of your team.
Building an online team is an open road for both you as the hiring party and the job applicants. You both need each other; they need jobs, and you need a team. You need to market yourself to them, and they need to market themselves to you.
Once you've finished screening and chosen the best people, it's time to get hiring.
Communicating with your Online Team
After hiring all of the people you need, it is time to make them into a team. The most effective way of doing that is by setting up a way for them to easily communicate.
Find what platform will fit your team the best. There are so many choices!
Slack is likely the most common communication platform for online teams. VP Virtual Assistants has also worked with clients using WhatsApp, Discord, or even iMessage groups.
Choose the method that will work best for your team. For example, if the team members aren't all Mac users, iMessage groups are probably not your best choice.
Be the Leader
Once a means of communication has been established, it is now time to be the boss. It is now time for you to manage the team. This can go two ways: great or horrifying.
A great leader inspires the team to work harder, reach their goal faster, and work together to build a pleasant work environment. On the other hand, a terrible leader limits the work done, depresses the team, and just makes the work terrible for everyone involved.
Here are a couple of reminders to build an enjoyable team environment as a leader.
Show the team that you care about them. This can be done just by engaging in small talk with them. Learn about their lives. Have a few laughs with them. Make them feel comfortable around you. All of these things will help you to build a healthier team environment within your business.
Be positive. Focus on the growth of the individuals and the team. Don't dwell on the negative. If you need to make any criticism, make sure that it's constructive. Reward the victories. Celebrate the successes.
Building an online team might be a challenging task. But with careful planning and consideration for the members of your team, it can be highly rewarding. In the long run, being the leader that is not bossy, who thinks about the team and what they can achieve together, will pay off for your business.