Some of the links in this post are affiliate links. This means if you click on the link and purchase the item, we will receive an affiliate commission at no extra cost to you. All opinions remain our own.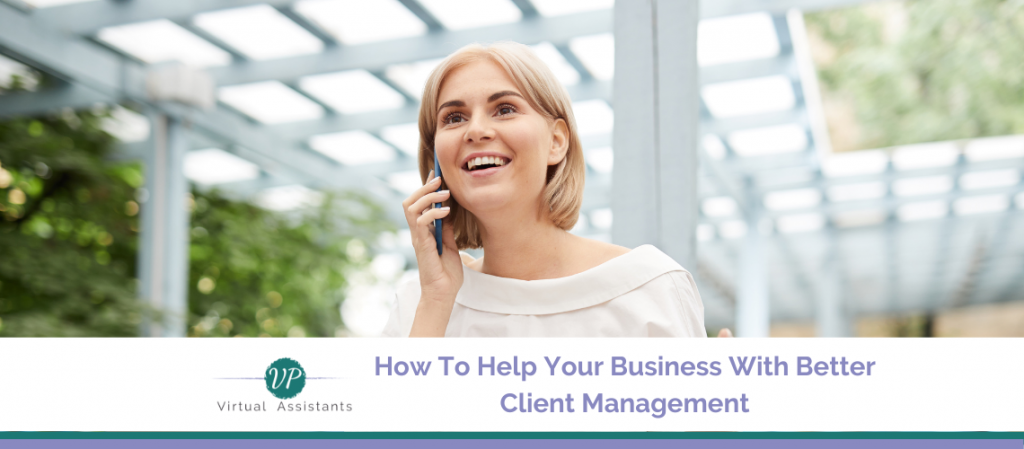 As a business owner, you've heard the saying "The customer is always right" countless times, but putting it into practice isn't as easy as saying it. Top-quality customer service is a vital goal for business success. How can you improve your client management techniques without feeling overwhelmed? A virtual assistant may be exactly what you've been waiting for.
What Does Effective Client Management Involve?
Customer relationship management refers to overseeing all interactions your business has with past, current and future clients. In today's digital world, there are many areas you need to consider:
Brick-and-mortar store location
Company website
Sales team
Customer support staff
Social media accounts
In broad strokes, client management means providing the best customer service possible. This requires not just knowing what your customers are looking for but also setting goals that help you deliver an incredible experience before, during and after purchases.
Why Is CRM Important?
Building a strong relationship with your clients has to be a priority if you want your company to thrive. Your customers are like the foundation of a skyscraper. The stronger and deeper the foundation is, the greater the building height it can sustain.
What Are the Benefits of Improving Your Customer Relationships?
Customer satisfaction is one of the main motivating factors for purchases. In other words, the reason your customers choose your services instead of going to competitors may not just be the products themselves, but the whole buying experience you provide.
When you take steps to improve your company's CRM, you can experience concrete benefits across the board:
Repeat business: Happy customers often become repeat customers. With each great experience they have with your company, the stronger the relationship you enjoy.
Positive ratings: Great customer satisfaction also has indirect benefits. People tend to comment on outstanding service, recommending your business to friends or leaving five-star reviews for your company online. These ratings can have a huge impact on other potential buyers.
Better leads: Understanding the reasons why you're having success helps you replicate the good results. You learn which avenues deliver the best return on investment and where you should focus your efforts.
Increased revenue: Satisfied clients drive profits. Over 90% of clients buy from the same company when they have a great experience. Half of all consumers will accept a higher price if it means they get better service.
Think about how much money you're spending on advertising. Doesn't it make sense to put as much effort towards retaining spending clients?
How Can You Implement Better Client Management?
Strengthening your relationship with your customers isn't as complicated as you think, though it can be time-consuming. Success generally revolves around a few key pillars:
Making customers feel valued in specific ways
Improving client communications
Reaching out to buyers before they complain
Responding positively to feedback
Continually looking for ways to improve
Why Choose Our Professional Client Management Services?
Before you panic, you should know that it's not necessary to tackle these items on your own. A professional virtual assistant can manage many aspects of CRM for you. That way, your customers get the personalized attention they need, and you can stay focused on overseeing your company's operations. Learn more about our client management services right away.