Some of the links in this post are affiliate links. This means if you click on the link and purchase the item, we will receive an affiliate commission at no extra cost to you. All opinions remain our own.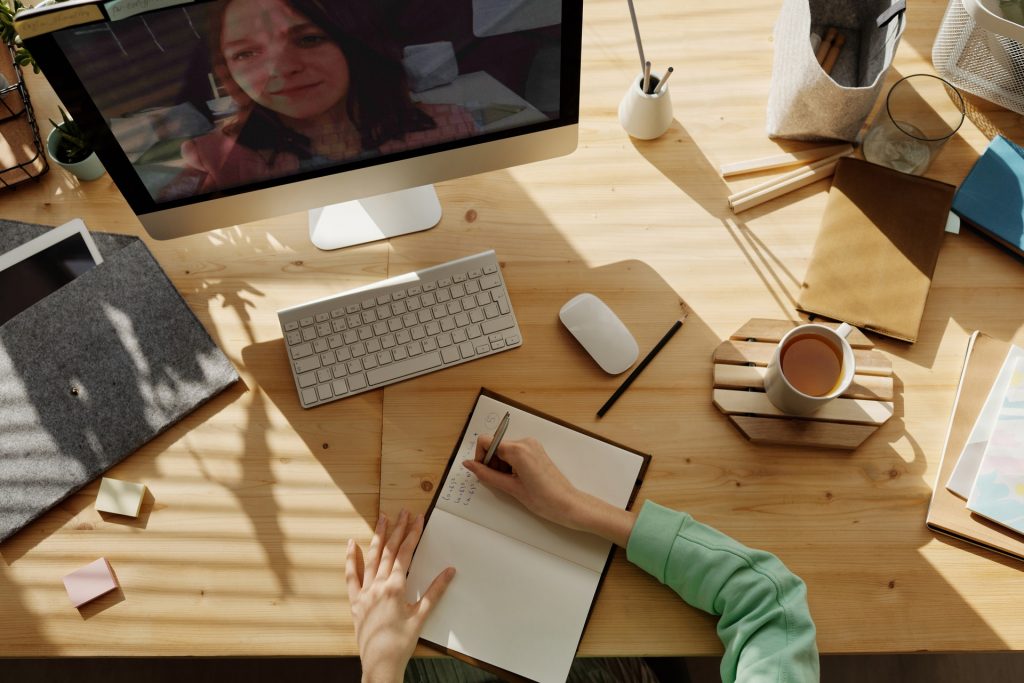 Virtual Assistants are becoming an extremely valuable asset for entrepreneurs and small businesses. They help with all sorts of tasks that take up time, so you can focus on building your business. Business Owners come to us all of the time looking for advice on how to choose a virtual assistant. If you're looking to hire a Virtual Assistant, read this guide!
Step #1: Understand what your business needs
Before hiring a virtual assistant, you should understand what your needs are. How much work do they need to be able to handle? What kind of tasks will the VA be doing for you? It's best if you write down everything that comes to mind so there aren't any misunderstandings later on! Communication is extremely important for this to work well for you!
What we always recommend to our clients (and any business owner we speak with) when they are talking about hiring a virtual assistant is that they sit down and make a list of every single task that they want to stop doing themselves. We are going to recommend that you do the same thing. Sit down with a pad of paper, word doc, whatever you like, and list every task you either don't have time for or dislike doing. This list of tasks should be as detailed and specific as possible.
After you make your list of specific tasks, you will want to come up with a budget. This way, when you see the rates virtual assistants are proposing, you'll know how many hours per week of their time you can afford.
Now that you have your list, we can move on to the next step.
Step #2: Search for the Right Virtual Assistants
There are many places you can search for a virtual assistant. The first place we recommend is Upwork. They have some great virtual assistants available and they show past customer feedback so that you know what you're getting into!
An alternative to Upwork is FreeUp. Their people get a bit more involved in the process but you'll likely find someone who has the skill set that you are needing.
The way that we recommend finding someone is through a Virtual Assistant agency. Why is this the best way? Because you can hire 1 agency and get multiple virtual assistants to meet your business needs. If your Virtual Assistant needs to move on in their career, you don't have to start hiring from scratch, the agency will replace them (and most times even train the replacement VA) for you.
Once you find someone who meets your needs, then it's time for step 3!
Step #3: Interview Virtual Assistants
Before you choose a virtual assistant, it's always best to interview them. During the interview process, you want to make sure that they are the right fit for your company.
Conduct the interview via zoom or skype or some other similar platform. This helps you to get a feel for how they communicate
Ask them questions about how they work and what makes them an asset in the business world. If they've done something like this before then be very specific with your questions so you know exactly what kind of job will need to be done!
The number one thing that you should always speak with your virtual assistant about is how they communicate best and how you want to communicate with them.
Step #4: How to Hire a Virtual Assistant that will be Best Suited to your Business
This step is usually pretty simple once you've interviewed everyone. The right candidate usually reveals themselves quickly. You'll know you've found the right person when the two of you just work well together.
When I hire someone new for my team I use a rating system. I list all of the skills that I am looking for, I list their rates, and I list how comfortable I was with them when we spoke. Most of my decision ends up being based on the interview and how I engage with the candidate BUT if I ever have a situation where I like multiple candidates the skill ranking helps me make the best decision.
Step #5: Hire Your Virtual Assistant!
Congratulations on reaching the final step of where you hire a virtual assistant! Now that you've found someone, it's time to get them onboarded and working for you.
Send out all of the paperwork so everything is official in the eyes of taxes and labor laws. We also suggest having a quick call with your new hire to make sure there aren't any misunderstandings about what their responsibilities are.
Get them set up in all of your software. This really should include some kind of project management system (we recommend using ClickUp) so that you can manage all their tasks and have good visibility on their progress.
If you follow these steps you will hire the right virtual assistant for your business. Your tasks will be completed in a more efficient manner, your social media will be on point, and your highly skilled virtual assistant will make your life easier in other ways that you haven't even discovered yet.
Are you ready to get started with the right virtual assistant? Get in touch with VP Virtual Assistants today and find a virtual assistant that makes your life a breeze.