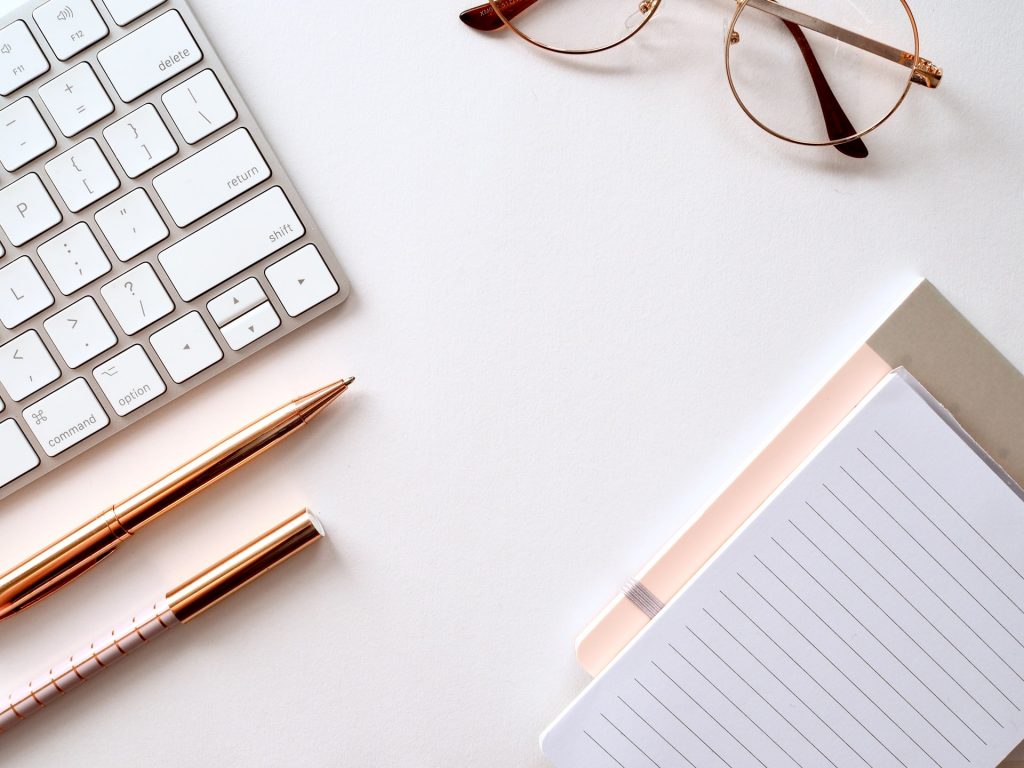 One of the many challenges of managing a business is staying motivated to keep the business running. Just the daily routines of management can become arduous and tedious. Over time, these small tasks can get on your nerves and pull you down. They begin to discourage you.
A very simple yet proven effective method of staying motivated is to stay organized. There are many benefits to being organized that can breathe fresh inspiration and motivation into your bones.
Links Between Motivation and Organization
Being organized reduces your stress level.
Many studies conclude that having an organized and clutter-free environment reduces stress. One of those studies is No Place Like Home: Home Tours Correlate With Daily Patterns of Mood and Cortisol, written by Darby E. Saxbe and Rena Repetti. A cluttered and disorganized workspace or home increases your cortisol levels. While a small amount of stress brings color and excitement to life, too much of it messes with our ability to sleep, process healthy foods, and think clearly. A too stressful life also cripples our energy levels. Overall, the stress induced by a disorganized workspace will inevitably chase away your motivation.
Being organized lets you gain a sense of control.
Being organized is all about controlling your environment. It is about not letting things get chaotic. Highly organized people know exactly where their things are. They know exactly what to do and exactly when to do it, their surroundings look clean.
When you are disorganized, you are more likely to feel overwhelmed. It will seem like there are a million things to do, but no exact point at which to start.
Getting organized lessens this feeling of powerlessness. It will motivate you because you know how to accomplish your goals and can rise above your challenges. Having this sense of control will give you the motivational boost of knowing that you can have power over what is happening in your life.
Being organized allows you to spend time on what's essential: achieving your goals.
Having a cluttered and messy work desk eats a considerable chunk of your time. Instead of diving right into your work and making things happen, your cluttered desk makes you spend time looking for what you need to get started. The same can be said of a disorganized mind. Instead of getting ready to tackle the tasks you have to finish, a cluttered mind leaves you trying to sort out your thoughts and remember what you have to do.
An organized workplace and mind gives you time to actually be productive. Having the knowledge that you can start working right away and get to your goals faster is really motivating.
Being organized reduces the risk of depression.
Being disorganized has a powerful and negative impact on your mental health. According to the book Your Health Destiny by Eva Selhub, symptoms of depression have a tendency to manifest in people with a chaotic environment.
Let's face it, being depressed is as far away as any person can get from being motivated.
No matter how you want to look at it, being disorganized just destroys your motivation. It inhibits your growth career-wise and as a person, limits your productivity and gets you overwhelmed, discouraged, and stressed. The simple solution to all of these crippling inhibitors is to be more organized.
Even if you are already a somewhat organized person, there's no harm in being more organized if it will make you more motivated. Who doesn't want that?
Tips to Get Organized and Stay Motivated
It's All About Planning
The essence of being organized starts in your mind. Before you can hope to control your surroundings, you must first gain control of your mind. So before you go on a decluttering frenzy, take a deep breath and plan your approach thoroughly. A thorough plan in every endeavor will more likely lead you to success. As Benjamin Franklin says, "If you fail to plan, you are planning to fail."
Having a goal and knowing the steps you have to take to achieve that goal creates a clear path for you. This path will lessen the likelihood of you getting overwhelmed by the pile of work you have to do.
Here are a couple of tips that will help you plan.
Prepare for the task. Getting organized will inevitably lead you to identify a lot of the junk you do not need in your life. So before you begin decluttering your workspace or your home, prepare trash bags. Also, make sure that you have containers and labeling tools – these will help you stay in control of the entire organizing operation.
Schedule small blocks of time for organizing. Spending a tremendous amount of time organizing will get you tired and overwhelmed by the task. And that is a big NO-NO. Since the purpose of your getting organized is to become more motivated to do more important things, don't let organizing become the main task of your day. Instead, dedicate small amounts of time each day to organizing. Consistency is key.
Once the planning stage is done, you can dive right into the actual organizing work.
Pull Everything Out
Start by choosing a place to organize. Then pull everything out of it. Put everything where you can see each item. This gives you the big picture of what things you need, which ones are trash, and which ones can be sold or donated.
Categorize Each Item and Give Them All a Place
Part of keeping yourself organized means keeping everything you own in their appropriate place. Containers and labeling tools are useful in this stage of the process.
Categorize all of the items, files, or folders and group them according to their categories. Use containers as storage places for each category. Label each one. Labeling your containers is an excellent way to maintain order among all of your items.
For items that you use all the time, make sure that they are easily accessible. And don't let the storage places become cluttered, that just defeats your purpose of getting organized.
The same method can be applied to your work or projects. You can categorize them by dates, or alphabetically, then put them in separate folders, each appropriately labeled.
Here is a bonus tip: never label a storage place as "miscellaneous." Be as specific as you can.
If there are items you are undecided about, put them in a container labeled "Undecided." Check it after about 6 months. If you didn't need the items in it during that period, chances are you can live without them.
Only Keep What is Necessary
Having too much stuff is a significant cause of being disorganized. Once you eliminate unnecessary items from your inventory, avoid shopping impulsively. You'll just end up having more stuff cluttered around you.
Here's a bonus tip: every time you see exciting items on sale, and you get the impulse to buy it, write them down. Check the list after a month or so, when you have had enough time to get over the excitement. Now that you are in a more rational state of mind, ask yourself, "Do I really need these items?"
Declutter Regularly
As already alluded to above, the key to staying organized is consistency. Items do not get organized by being left alone. You have to dedicate time each week to actively manage your environment.
Write Things Down
This tip helps in getting your mind organized and prevents you from being overwhelmed. Trying to remember everything doesn't help. In fact, that does the contrary. Trying to remember important meetings, shopping lists, ideas, or deadlines is like getting tons of items cluttered around your mind.
A pen and paper can go a long way in keeping your mind organized. In fact, manually writing things down helps us remember more effectively. Alternatively, you can use digital notes that you can't lose. Apps like Evernote, Microsoft OneNote, Apple Notes, or Simplenote really help. Writing things down will help you focus on what you have to do when you have to do them rather than on trying to remember everything at once.
Create a Schedule You Can Stick to
Every organized person has a schedule that helps them save time. It is crucial to have a daily routine that you can stick to. However, it is equally important to make your schedule flexible; otherwise, it will be repetitive and mundane.
Create a general schedule that outlines your day or week. You can fill the specifics with whatever you need to get done, like shopping or projects. This can become more powerful if used with the notes you use to keep track of what's happening in your life.
Also, make sure that time is allotted for recreational activities like exercise or having fun with friends. Don't sacrifice the simple joys of life, that's just another road to depression.
And lastly, do the most challenging part of having a schedule: stick to it!
Work Harder!
Getting organized is just the beginning of this uphill battle. Staying organized is really the meat of this entire ordeal. Staying organized is what keeps the motivation high. It is what helps you work harder to accomplish your goals.
Work harder to stay organized. Work harder to stay motivated.