Some of the links in this post are affiliate links. This means if you click on the link and purchase the item, we will receive an affiliate commission at no extra cost to you. All opinions remain our own.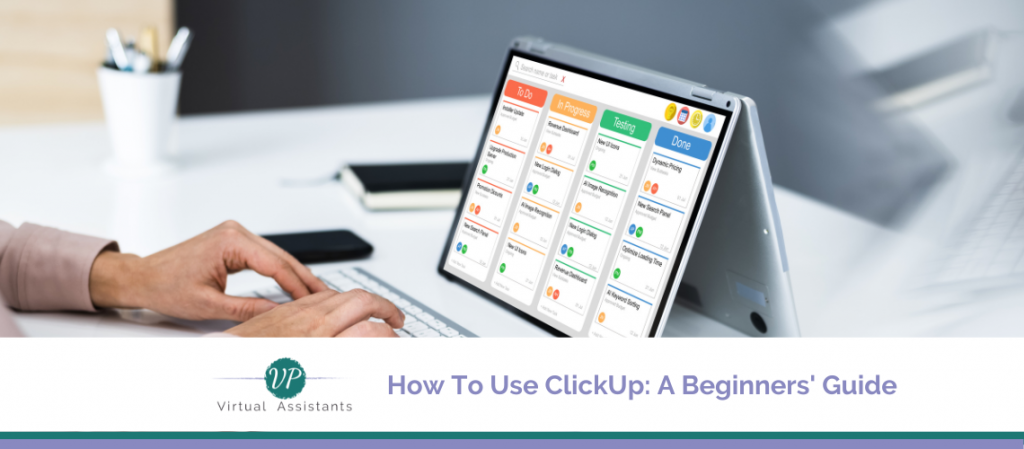 If you have a business, you need ClickUp. It is a user-friendly project management software that integrates with over 1,000 software programs, including Slack and GitHub.
There is a free version and several paid options. For a budget-conscious company with an overwhelming to-do list, this is one of the best options to keep track of projects.
How Is ClickUp Structured?
The platform is organized as a hierarchy. With the software, it is easy to break up projects into smaller, more manageable tasks.
Workspaces
This is the top of the hierarchy and where all the work occurs. Unless you are a large company, you will likely want to create only one workspace to keep all of your projects in one spot.
Spaces
These are housed within the workspaces. This section contains high-level categories, such as teams or departments. You can set permissions at this level and turn off ClickUp features you don't use.
Lists
Under each category in spaces, you can further break down the work into lists. This enables you to put similar tasks into groups. If your lists are related, you can place them in folders.
Tasks and Subtasks
This is the most crucial part of your project management software. You can track these actionable items as you progress through your project. Collaborate with others on your to-do lists by using tasks. Assign people to a task and set due dates and priority levels. Set up subtasks if you want to break down your tasks into even smaller parts. Create checklists and place them inside your tasks. This is particularly helpful with complex projects.
How Do You Get Started With ClickUp?
Now that you understand the structure, it is time to start setting up your first task. First, create a workspace and then add spaces as needed.
Create a Task
Click the plus task button in the lower right corner to create a new task. Add a description if you'd like. Then, choose the option to create and open the task.
Assign a Task to a Team Member
Now that you have a ClickUp task created, you can assign one or more of your team members to the task. These will be the people responsible for getting the task done. You can also set a priority to indicate the urgency of the task.
Add Subtasks and Set a Deadline
If you have subtasks, you can add them right inside the task. To set a deadline, click the calendar icon. You can select start dates and due dates.
Track Progress
Be sure to set your progress to Open when you create your task and update as you move along. When you finish a task, mark it complete. Tracking your progress keeps everyone informed about the project's status and which tasks are incomplete.
Now That You Have ClickUp, What's Next?
If you still find yourself overwhelmed or without time to keep track of your projects even with ClickUp, contact VP Virtual Assistants for help. Get your company back in order and improve your work-life balance.