Some of the links in this post are affiliate links. This means if you click on the link and purchase the item, we will receive an affiliate commission at no extra cost to you. All opinions remain our own.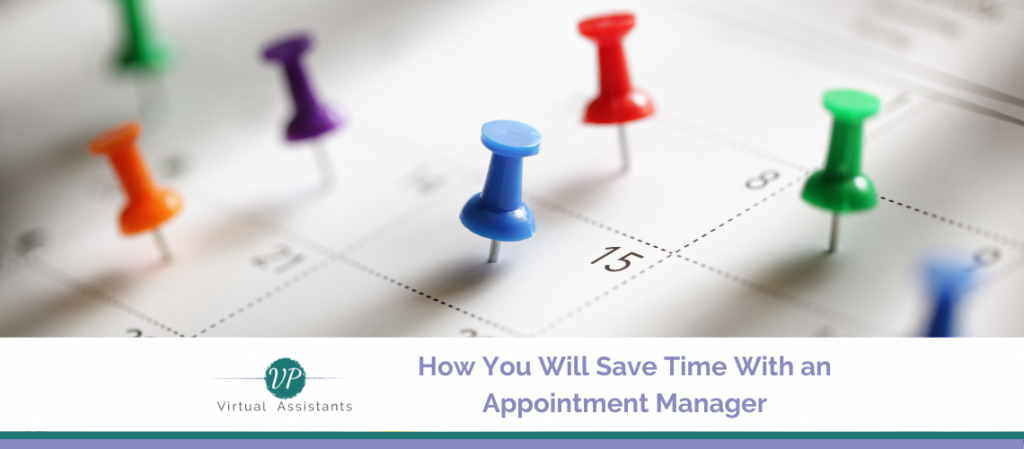 If you feel like there's not enough time in the day to get everything done or you struggle to remember meetings and other important appointments, you're in good company. Many entrepreneurs have similar challenges with keeping their schedules straight. When you're already juggling many different responsibilities, trying to organize appointments and meetings may be a highly stressful part of your workday. If you're dealing with these types of difficulties, you may be wondering how to organize your time more efficiently.
Time management is especially important for you to succeed in your professional life. Everyone wants to feel accomplished and positive at the end of each day. To make that happen, you need to take advantage of tools and resources to let you make the best use of your time. An appointment manager and a virtual assistant can help you save time throughout the day while getting more done in the process.
How an Appointment Manager Works
Like the name suggests, appointment managers help you manage your appointments by planning your days and establishing routines. It's easy to get distracted by day-to-day happenings, but a virtual assistant can help ensure you stay on track and don't waste time on unimportant things.
By relying on a virtual assistant to organize your days, you can offload your appointment scheduling processes. Once your assistant enters your most important obligations into your calendar, it becomes easier to plan the rest of your activities around those necessary engagements.
That means you won't need to worry anymore about sitting at lunch and suddenly realizing you were supposed to meet with a client 10 minutes ago. Those types of realizations are not only embarrassing but damaging to your professional reputation as well. Thankfully, they can be a thing of the past when you rely on a skilled virtual assistant to help you streamline your days.
How an Appointment Manager Can Save You Time and Money
Virtual assistants can help you save time by handling processes that would otherwise be time-consuming to manage yourself. In addition to taking the stress and hassle of booking appointments off your shoulders, a virtual assistant can also handle various administrative tasks, such as managing contracts and other paperwork, scheduling appointments and taking care of billing.
You could always hire a full-time employee to help you in these areas, but using a virtual assistant is more affordable. After all, you don't need to put a virtual appointment manager on a permanent salary. You can pay them for their work only when you need to utilize their services.
Reclaim Your Time With an Appointment Manager
As the old saying goes, "time is money," and there never seems to be enough of it to go around. If you're tired of feeling like you're stressed and disorganized from day to day, you can reclaim more of your time with the help of an appointment manager. Contact Virtual Assistants today and discover how a virtual assistant can save you time and money while making your everyday life easier.