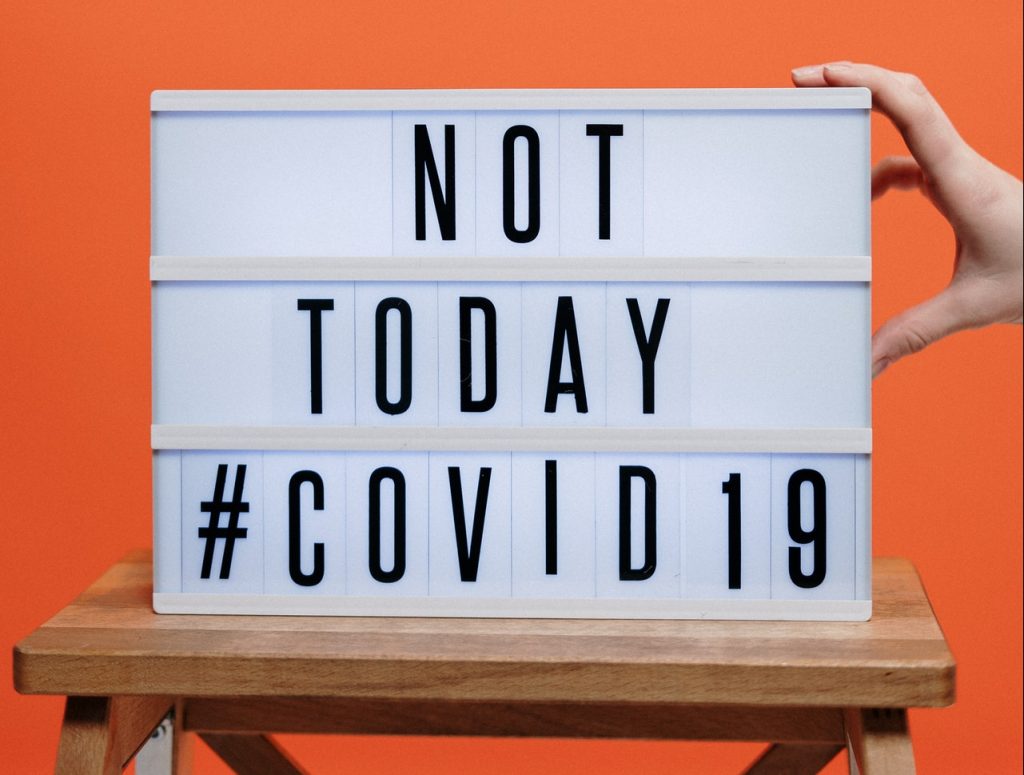 Working from home is definitely awesome. That's no secret. For some people, it's their main goal when seeking a job, but very few are lucky enough to have the opportunity. That is… until now.
COVID-19 is changing the way many of us work. Companies are closing, going out of business, or being forced to restructure.
There IS, however, a silver lining!
This might be the catalyst that changes how businesses and their employees work going forward. This is the time where new innovation will emerge and change the landscape of our lives. Essentially, this self-quarantine has become a fascinating social experiment that is changing the future of doing business across the world.
VP Virtual Assistants is in the same boat as many other businesses. We are restructuring to support our clients in the best way possible. In light of the COVID-19 Pandemic, our clients have asked us a few key questions, and we want to share the responses with you.
How do I work from home with kids?
This is a tough one. Your kids aren't used to being at home or spending all day with you, and you are used to them going to school and burning off some of that "kid" energy. The key here is to set some boundaries. No matter how old your kids are, you'll want to make sure that they have something to keep them occupied. Games, puzzles, and crafts can all be really useful in this scenario, and they can provide some much needed quiet time for you to get your work done. Make sure your kids know what hours you are actively working and keep it as consistent as possible.
With younger kids, the key can be setting a schedule. Plan 30-45 minute blocks of time for them to do specific activities. Here is a super cool example of a schedule that a friend is using with her little ones.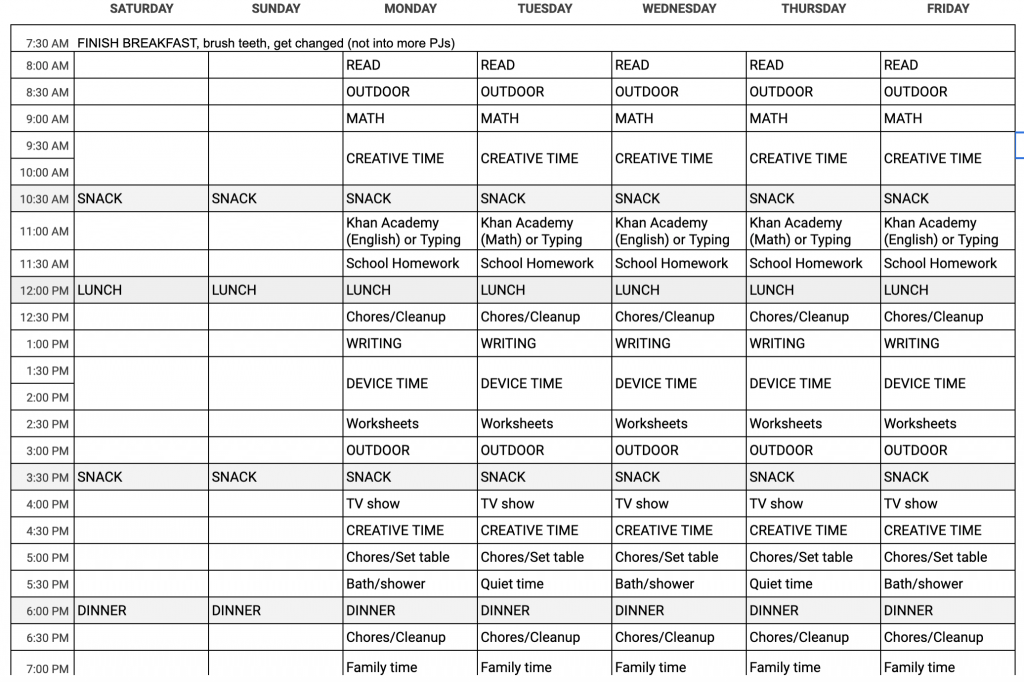 How do I stay motivated working from home?
Most 9-5 jobs are all routine. You arrive at a specific time, drink coffee at a particular time, have your lunch the same way each day, etc. When these boundaries dissolve, it can be tricky to maintain your productivity and motivation. Here are a couple tips from us (professional work from home people) to you (our awesome work from home newbie friends)
Wake up at the same time – this keeps your internal clock ticking at a pace you're already comfortable with.
Get dressed – as fun as it is to stay in your pajamas, it can be challenging to motivate yourself while wearing a tie-dye onesie.
Create goals – Daily, weekly, whatever works best for you, outline what you are going to get done in that time.
Give yourself coffee & lunch breaks – you're used to having these, just take them. If you don't, you risk getting burnt out and oh so tired really early in the day
Set an end time – A HUGE pitfall that people working from home fall into is working for too many hours each day. Set a time, turn off the clock, and do something you enjoy.
How do I avoid Distractions?
They're easy to avoid at the office. You have your space, and you kick other people out of it when they are distracting. But at home: the kitchen needs to be cleaned, that laundry should be done, the dog needs a walk, the kids just made a HUGE mess in the living room, the cat is yodeling in that horrifying way only a cat can, and… and. That's not including the draw of social media and that cool new game from the app store.
If you are working from your computer, I recommend creating a separate profile for yourself for work things. Limit those distractions as much as possible. This is also where taking breaks becomes super important as you'll allow yourself to unwind with something fun or at least something other than work.
As far as the other distractions go, these can be managed with the scheduling system we talked about above. If you know a messy kitchen is going to drive you nuts all day, then schedule a quick tidy into your morning. The same goes for the laundry. You don't need to commute anymore, so make good use of that time.
How do I communicate with the people I work with?
This really is key to successfully working from home. Messenger systems like Slack, Discord, and WhatsApp can be so helpful in this area.
If you're looking for a more visual connection, we recommend Zoom! It's a great way to get that social interaction that extreme social distancing takes away. Here is an excellent link teaching about the ins and outs of Zoom so that you can WOW your coworkers.
Recommendation from us? If you use a messenger to stay in touch, make sure you include a general "water cooler" type chat so that you're not losing out on those team-building conversations.
Did we miss your question? Let us know in the form below, and someone awesome on our team will make sure that you get a personalized response.
COVID-19 has slammed on the brakes for a lot of businesses and schools, but this doesn't mean that your business has to suffer. Take some time, make a plan, and adjust to the circumstances. Your new groove will come to you (it did for the emperor)