Some of the links in this post are affiliate links. This means if you click on the link and purchase the item, we will receive an affiliate commission at no extra cost to you. All opinions remain our own.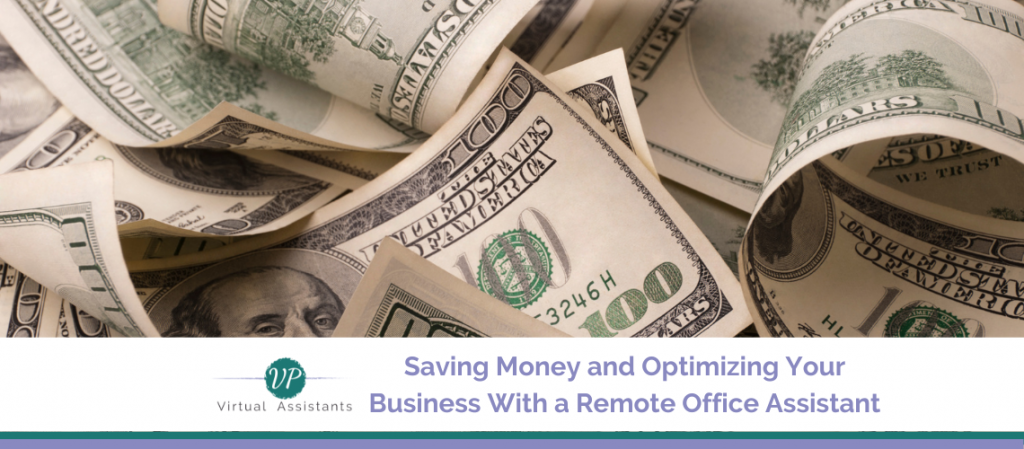 If you are a small business owner, you are probably used to handling everything yourself. Once you get to a certain point in the growth of your business, this becomes impossible to maintain. A remote office assistant can take charge of administrative tasks and get your business running efficiently.
What Is a Remote Office Assistant?
Remote assistants are similar to traditional assistants, but they can handle everything virtually. They are skilled, self-employed professionals who are available to complete a plethora of administrative tasks. This can range from accounting to sales management to customer satisfaction. They are also experts at keeping you organized.
Remote assistants are contractors, so you won't be taking on a full employee. You are paying them for their services. This means you don't have to figure out payroll and benefits or worry about liability. These assistants are remote, so they can work from anywhere and hold flexible hours. Getting help couldn't be any easier.
How Can a Remote Office Assistant Save You Money?
Your business can't grow without help, no matter how good you are. There are only so many things one person can do well and only so many hours in a day. Bringing in additional people and their skill sets allows you to expand and increase your profit margins.
Grow Your Business
When your small business is growing, day-to-day operations can get overwhelming, but you may not want to commit to full-time employees yet. Maybe your business is remote, so an in-person employee wouldn't make sense. This is especially true if you work in property management or e-commerce or as an event coordinator.
It's still possible to get the help you need with administrative and high-level tasks. Give a remote office assistant access and a little direction, and your stress will fly out the window. Your assistant can handle tenants, keep on top of your inbox, and follow up with your customers — whatever you need to happen.
If you're interested in developing your marketing, social media, or online presence, a remote assistant can help with that, as well. These areas require a specialized skill set and would benefit from a qualified professional's touch.
Keep Flexible Hours
In this day and age, the traditional 9-to-5 schedule is practically defunct, especially for small business owners. The internet puts communication and accessibility on the table 24/7. This requires you and your company to be flexible and adaptable. A remote office assistant fits perfectly into this model.
A remote assistant can be available when you need them to be. As long as you communicate clearly and set your expectations, you and your assistant can keep odd hours. This allows you to ensure crucial tasks get done, even outside normal working hours. You can extend this availability to your customers, which brings you more business.
This flexibility also applies to your assistant's contract. If you need extra help only during a certain time of year, that's OK. Whether it's for a short-term project or a long-term set of tasks, you can set the terms. As you grow, you can even bring on multiple assistants with different specialized skills. The possibilities are endless, and you don't have to worry about the clock.
Get Organized
Flying by the seat of your pants can only get you so far. You may have been able to keep up with everything up to this point, but if you're disorganized, a lot of things can slip through the cracks. Your business could be losing money, and you don't even realize it.
Bring in a remote office assistant to clean house and marvel at the results. Don't be afraid to show the assistant your problem areas. A good assistant has seen it all and is only there to help, not judge. They can get your books in order and audit-ready, organize your emails, and manage your calendar. Moving forward, you'll never be double-booked, and your taxes will be a breeze.
Another benefit to getting organized is the data that can come from it. Your office assistant can provide consistent reports on whatever you need. Having a clear picture of your daily, monthly, and yearly finances can help you plan for the future. Knowing what tasks they've completed and how long they took can also affect the budget. Knowledge is power, after all.
Lighten Your Workload
As you grow your business, you end up wearing a lot of hats. This can lead to burnout and may even create a bit of a mess. You can only juggle so many balls. Let an assistant take time-consuming responsibilities off of your plate so you can focus on other important tasks.
With a remote office assistant by your side, you can get back to what it means to be an owner. Spend your time innovating your product, planning for the future, and coming up with new ideas. Leave basic operations, administrative tasks, accounting, and customer contact to a trusted assistant. You'll find that both your productivity and creativity will improve.
Not to mention, a little time off is necessary for everyone. Business owners often forget that. Take a well-deserved vacation and rest easy knowing that your business is running smoothly in your absence. Your friends and family will appreciate it, and a little rest is actually good for your productivity in the long run.
Finding a Quality Remote Office Assistant
Your best bet at finding a qualified remote assistant is to go through a service. That way you can trust your assistant has the experience, training, and resources to fall back on. A service can also save you a lot of time hunting down the person with the right skill set.VP Virtual Assistants gives you access to an entire team of skilled and specialized professionals. We tailor our service to meet the unique needs of your business. You can hire an assistant for a single project or for something more long-term. Request a consultation today, and we will match you with the remote office assistant perfect for the job.