Some of the links in this post are affiliate links. This means if you click on the link and purchase the item, we will receive an affiliate commission at no extra cost to you. All opinions remain our own.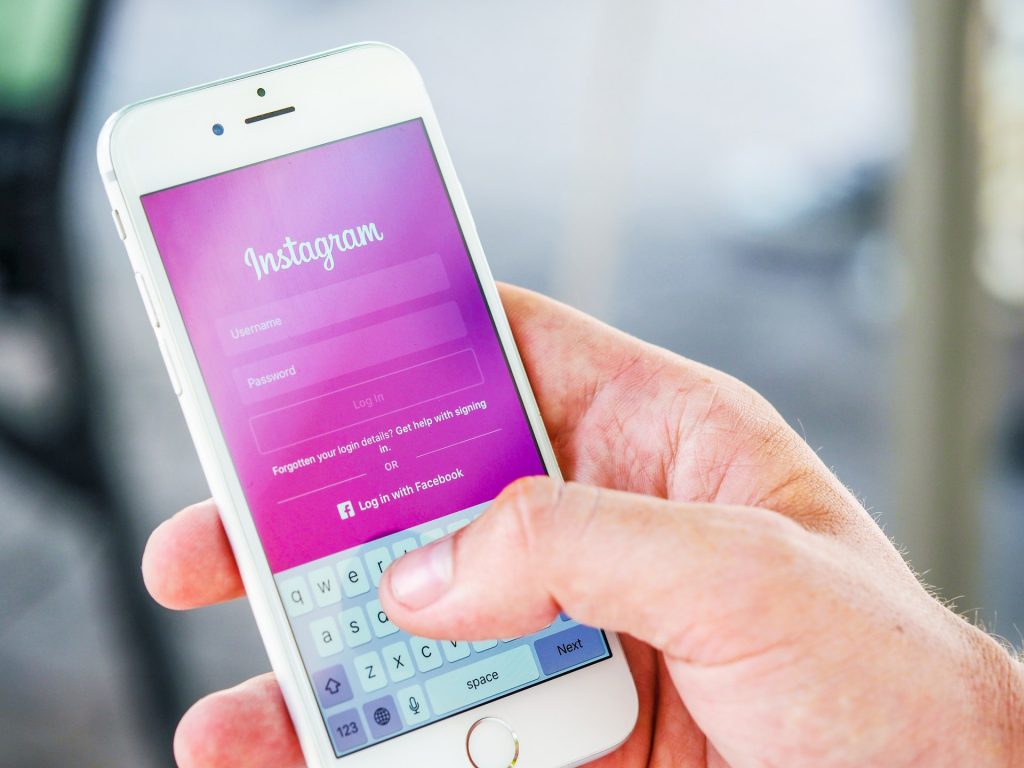 No one would dare throw shade at good old-fashioned billboards and tv ads. These methods of advertising have always been effective, but times have changed. So we have to get with it. For some, using a social media platform for business purposes is a bit out of their comfort zone. But social media platforms have proven to be quite valuable for marketing. Research has shown that social media marketing has a much higher lead-to-close rate than outbound marketing. Instagram is among the most popular social media sites. It has about 1 billion active users. Statistics show that the United States (140 million users), India (140 million users), and Brazil (99 million users) currently rank among the most popular countries using Instagram.
Businesses of all shapes and sizes have started using Instagram marketing as a business strategy to create awareness about their products and services. This proves that Instagram offers businesses opportunities to expand their reach. In this article, we will provide 7 reasons you can use Instagram to do the same.
#1. It Generates leads
Instagram can help you improve the quality of your customer service. Your audience can easily reach you directly via features like direct messaging. They may have specific questions about your products or services. A quick and friendly reply from you will certainly be appreciated by your customers. In addition, Instagram allows you to link your products in both your posts and stories. If your stories and posts are interesting and meaningful, you will generate leads for sure. You can also make use of paid advertising campaigns to reach a larger audience. Doing this will increase your chances of lead conversions. But whether you choose to make use of this, Instagram is an excellent platform for you to show the human side of your brand. You can include interesting bits and pieces of your personal life do this. You will also get to engage customers on an individual level and increase your brand value at the same time.
Every post you make on Instagram provides customers with the opportunity to convert. So, in addition to increasing engagement, you can reach existing customers while creating new ones.
#2. You Can Partner With Influencers.
Influencers are online celebrities who promote a product or brand and then take it to the mainstream. A trusted influencer can take your business sales to a new level by increasing investment returns and reaching demographics that are way above your level of reach. The followers of these influencers follow them, well, because they like them. So if an influencer advertises your product or service, it's very likely that their followers will be more inclined to like your product or service as well. Think of these influencers as shiny tools you can use to quickly convince people that your product/service is valuable.
#3. Both The Small and The Great Can Thrive.
Sure, success won't ever come overnight, even for the most famous brands. However, Instagram can help put your business on the map, no matter the size.
Your maintaining an active presence on Instagram is critical. For people to feel your online presence, you first have to create that presence. This is how many small businesses and top brands like Nike and Pepsi use Instagram to achieve success.
#4. You Get Valuable customer insights
As a marketer, you know that you have to monitor conversations about your brand and its products across whatever platforms you use. Whether you are available on Instagram, customers may talk about your goods and services.
Customers may post a photo of the product purchased, record a video, etc. So naturally, you want them to have only good things to say. But how will you even know what they have to say if you are not on Instagram as well? Suppose you have a business page on Instagram. In that case, a customer may actually choose to message you privately if they have a problem instead of posting about it. This definitely saves your reputation. On Instagram, you can also access information like the number of story views, your audience's age group, and which post gets the most engagement. You can also compare which content works best on your platform and take tests and campaigns to track metrics.
#5. The wise use of hashtags
Hashtags are the main keywords that summarize what a post says. They have become quite the trend. People even use them in their random everyday conversations. Hashtags are an ingenious way to aim posts toward the right audience. Using the right hashtags can help you stand out among the crowd of similar brands. Of course, you don't want to spend hours upon hours choosing hashtags but do give the process proper thought. Who knows, your hashtags might go viral and draw in more audience to your brand.
#6. Increases engagement
Instagram has many new features like quizzes, countdowns, polls, and much more. Each of these options will enable your business to interact with your audience on a more personal level without actually having a conversation. You can also create brand campaigns for events like Thanksgiving, say, Mother's Day, etc. Instagram has a much higher average engagement rate compared to other LinkedIn, Facebook, and Twitter.
#7. Direct source of revenue
It's noteworthy to mention that Instagram has made many updates and changes since its launch. This will allow your business to use the platform for branding and advertising seamlessly. For example, the latest addition, shoppable posts, can enable your audience to have making a purchase right at their fingertips. Also, your businesses can include product tags to products in your photos with links that show product price, description, and the "shop now" option. This ease of accessibility is unmatched convenience.
How You Can Create An Instagram Business Profile
First, download the Instagram app for Android, iOS, or Windows on your laptop, tablet, or smartphone.
Then click Sign up and enter your email address. It's best to use your business email or an email you create specifically for your business's social media accounts. Also, you can sign in with your Facebook account if you already create a business account on Facebook.
The next step is to select a username and password.
Your "personal" Instagram account is ready, and you can convert it to a business profile.
Follow The Steps Below To Convert Your Personal Instagram Account To A Business Profile:
First, go to your profile and press the three bars in the upper right-hand corner.
Then click Settings, and tap Switch to a business profile. Instagram equally recommends connecting your business profile on Instagram with your business's page on Facebook.
Now fill in your details about your business and add your username, name, website URL, profile picture, and a short bio.
Lastly, ensure you add your contact details so your audience can connect with you.
Instagram Marketing Statistics
Instagram users whose age range fall between 25 and 34 comprise close to 35% of the audience globally. This makes the platform a popular source for marketers to target.
Do you know that Instagram stories exceeded over 500 million active users as of January 2021?
81% of Instagram users utilize the platform to research products and services.
About 90% of Instagram users follow a business.
Approximately 72% of Instagrammers state that they have bought products via the platform.
About 200 million Instagrammers visit at least one business profile each day.
60% of consumers say they discover new products on Instagram.
I Dare You to Try it!
If you're just getting started with a social media marketing strategy, use Instagram insights to obtain specific, relevant information about your followers. Yes, Instagram allows you to snoop for information about your clients without breaking the law. For example, you can learn your followers' gender, age, and location without asking them for it. Instagram also shows you the time your followers are usually online. You can then adjust the time you post accordingly. Instagram is definitely a trend worth getting into.