Some of the links in this post are affiliate links. This means if you click on the link and purchase the item, we will receive an affiliate commission at no extra cost to you. All opinions remain our own.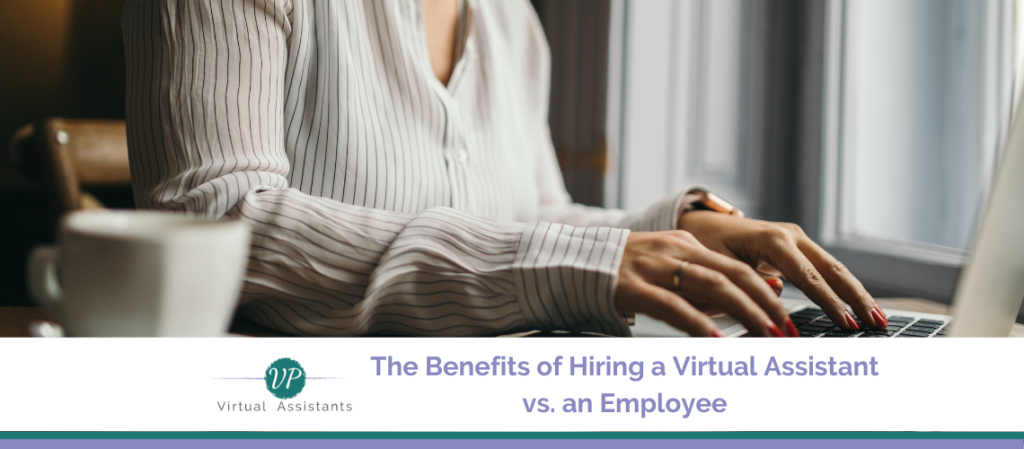 As a business owner, you have a lot on your plate. You can be more efficient and focus on the work that requires your unique expertise by hiring an assistant, but what kind of help suits your needs best? When you compare the perks of a virtual assistant vs. an employee, you may realize that the former is a better fit.
Comparing a Virtual Assistant vs. an Employee
Businesses with traditional offices often benefit from having a person physically present to greet people when they walk in. There are many business models, however, for which that setup is not necessary. How do you decide if you would be better off with a virtual or in-person assistant? Three factors can help you make the right decision.
Cost
Hiring a full-time employee costs more than just his or her salary. You also need to factor in the cost of everything in the benefits package. With a virtual assistant, however, you are just paying for the service itself, which can free up space in the budget.
Schedule
A full-time employee typically works standard business hours during the week. That only works for you if that's the only time you're working, though. Keep in mind the schedule you need your office help to work when listing the pros and cons for a virtual assistant vs. an employee.
Location
If you spend most of your time in one place, it may make sense to have an employee who is there to assist you. Many business coaches and other entrepreneurs, however, travel frequently, work from home, or meet with clients at off-site locations. If this describes your typical workday, a virtual assistant may be a better fit.
How a Virtual Assistant Can Help You
If you've never had a virtual assistant, you may not know all the benefits of hiring one. There are several types of support you can expect.
Administrative Support
Virtual assistants can keep your daily business on track. They schedule appointments with clients and can build reminders in your calendar so that you don't miss them. They can make phone calls on your behalf and handle most of the paperwork, including contracts and billing.
Web Support
One of the main benefits of a virtual assistant vs. an employee is that most virtual assistants are tech-savvy. They can offer IT support that manifests in several ways:
Website maintenance
Social media management
Online marketing
Content creation
Customer Support
Finally, a virtual assistant can offer customer support by answering questions about promotions or sales. You don't have to worry about customers waiting around for a response to their emails when you have a good virtual assistant to handle them.
Hiring a Virtual Assistant vs. an Employee
No matter what kind of business you have, VP Virtual Assistants can help to ensure you have the tools you need to help your company run smoothly. We analyze problems and help you implement workable solutions. Contact us to book a free consultation to see the benefits of a virtual assistant vs. an employee.