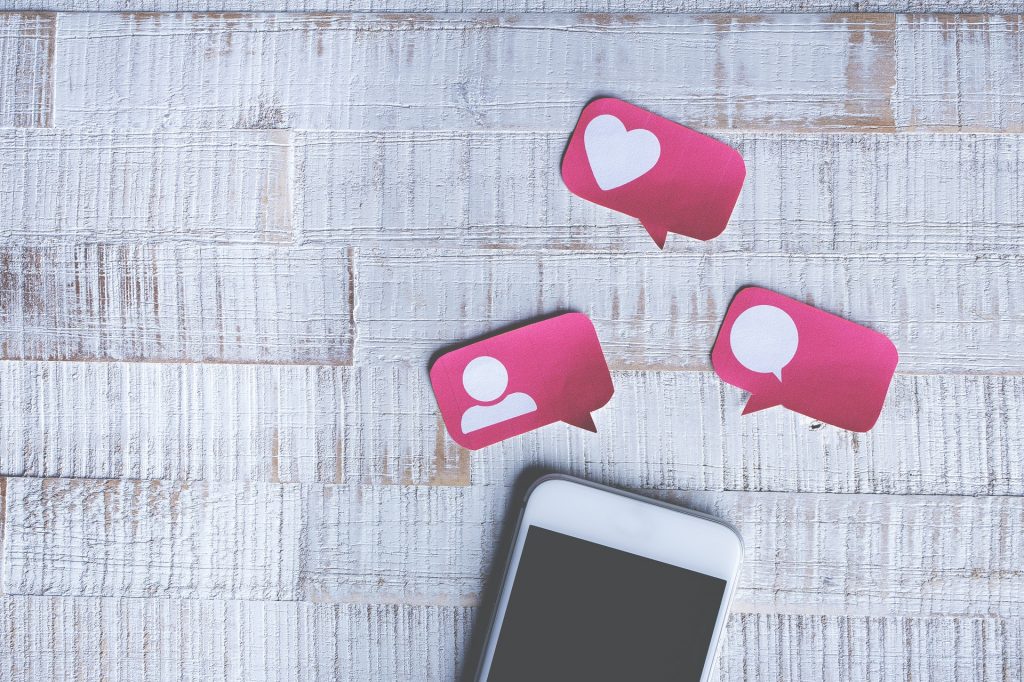 In the tribe of free social media platforms, Instagram is one of the most frequently used social media platforms. Being an Instagram user, you can add and upload photos and short videos to share with followers, just like any other platform. But some aspects make Instagram a little different:
Instagram is strictly a photo and video sharing app. You upload a photo or share life stories with your friends and followers.
There is no option to create community groups. Instagram instead gives you a chance to explore interest pages.
If you are running a business and want to target the younger demographics, Instagram would be your first choice since it is more prevalent among youths.
Instagram is fully optimized for mobile use.
According to studies, Instagram is more effective in spreading brand awareness because it's so visual. People are attracted to the images.
Due to Instagram's algorithm, the correct usage of hashtags can really extend your reach and grow your following.
Instagram is a place for all types of companies, whether you're a small startup or a large corporation. Being active on Instagram is becoming a requirement to stand out in any market. So how can you make the most of it?
Do's and Don'ts
Instagram can be more than an app for photo sharing. It is also for running businesses through hashtags and your brand's marketing purposes. According to the Instagram website, around 1 million advertisers globally use it to promote their brand and products. Also, they recorded that 60% of people discover a new app through Instagram usage.
Although Instagram is perfect for promoting your brand, it can be practically useless if you do not really understand the way it works. So here are some dos and don'ts.
The Dos
Create an attractive profile/feed. Maintain it with current activities, share exciting stories and engaging activities. That way, your followers don't get bored with your profile.
Focus on Engagements. Always focus on the amount of engagement you got on posts rather than the number of followers you have or want to have.
Schedule your posts. Be consistent with your posts but never share the bulk of photos all at once. Schedule your posts and try to leave at least three hours between each one. Be sure to share your best shots at the time when you know your followers are awake.
Be specific. The most important and influential thing to do on Instagram is to establish your niche and stick to it. Keep your brand, profile, and hashtags in line with it, so your interested followers or audience can easily find you.
Try to connect with public profiles. Always try to get featured by known and established profiles. This step is the most tedious and time-consuming, but it can really grow your following. Whatever brand or company you may use, tag them in your photos. 
Be patient. Wait for the results, and don't expect too much overnight. It takes time to build a compelling Instagram profile.
The Don'ts
Don't use inappropriate usernames. Instagram is excellent in many ways, but its search engine can be lacking. If you use an awkward or silly handle, it may be hard for people to find. So use something simple so your target audience can easily find and follow your page.
Don't post unauthentic and useless content. Your profile speaks a lot about yourself. If you post something unauthentic just to gain people's attention, you might end up ruining your image. So always think before posting anything on your profile.
Don't share anything without a description. Captions are essential for interacting with your followers. Always post images or activities with captions so people can easily relate to your stories.
Don't use inappropriate hashtags. On Instagram, hashtags are the captain of the game. If you are not using hashtags properly, surely you are going wrong. Hashtags are beneficial in increasing your reach on Instagram. Try not to use popular hashtags, even if it is relevant to your post. Create new hashtags, and use them to target original followers for you.
Don't put yourself in a box. All social media platforms promote creativity, and Instagram is no different. Don't copy other people's content; come up with your own, and be sure to think outside the box.
Don't follow everyone back. This is the most common mistake people make. Always remember that not because someone follows you means you have to follow them. 
When to Post
It is crucial to figure out the best time for posting to get maximum reach and engagement. Here are some tips.
What time zone are most of your followers located in?
Try to notice when most of your followers seem to be active online.
Experiment with the number of posts that seem to best fit your audience.
Weekdays and off-work hours are generally a good place to start.
Instagram insights can be really helpful in figuring this stuff out. Use it to help you learn your audience's habits. When you do, you can then really fine-tune your schedule by experimenting with posts.
Conclusion
Instagram is arguably the trendiest photo-sharing app. Whether you're using it to promote your brand or simply to share the highlights of your personal life, it can serve you well. It is dominating online shopping so much so that it could replace an entire marketing team! So if you're not already, get on there.
If you need any help managing your Instagram page or any other of your social media pages, feel free to reach out! We'd be happy to help.