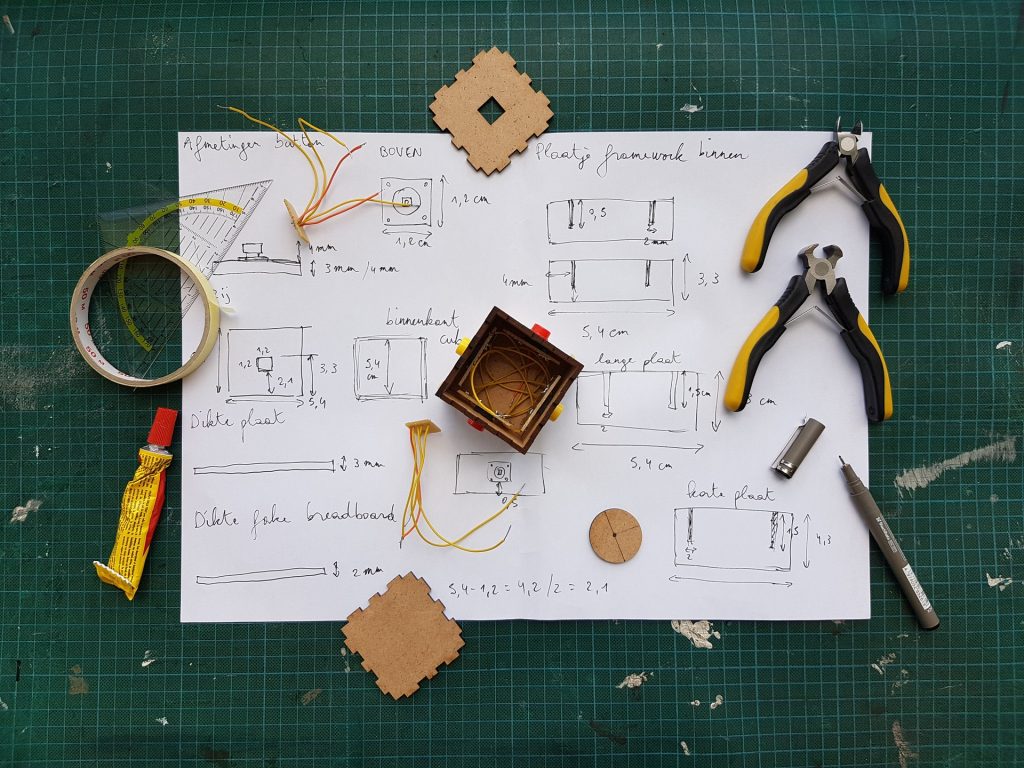 Are you considering a career as a Virtual Assistant? If yes, then you should know that "time is money." You need to use your time efficiently to be successful.
A variety of free or cheap tools are now available to help you be more productive with time. These tools will make them more efficient, and it will also help produce quality results. In this guide, you will get in-depth details about useful tools to work with Virtual Assistants.
13 Best Tools for Working with your Virtual Assistant 
It takes more than skillset and hustle to achieve success in your Virtual Assistant career. This is where tools come in, and here are 13 that can help you elevate your Virtual Assistant business:
Hubstaff
Huddle
FreshBooks
Dropbox
Google Calendar
Toggle
Skype
Canva
Buffer
Slack
Grammarly
Evernote
Rhino Support
Hubstaff
Hubstaff is an internet-based tool for time tracking and project management. Not only can this tool save all your tasks, files, deadlines, but it can also store discussions with the right project. You can use it for anything from open-ended or ongoing tasks to one-time or fixed-date projects. Hubstaff is an excellent VA software with remote employee monitoring functionalities such as application use and URL tracking.
It takes random screenshots and monitors keyboard and mouse activity as a way of determining productivity. All this is done efficiently and quietly in the background. These features are excellent to use as proof of work and along with timesheets for invoicing.
Huddle
Huddle is well suited for large businesses that want to collaborate with many Virtual Assistants. Huddle is not only useful for file sharing, but it also assists users with collaboration. As a plus, Huddle has a few added elements that help users with content management and project management. This tool has all you need; task management, content creation, approvals, and team communication in one convenient place.
FreshBooks
You can use FreshBooks to track your VA billable hours. It's also useful for importing and managing expenses, as well as preparing invoices in any currency. One of FreshBooks' key features is sending automatic payment reminders to clients to avoid late payment. The app works well on iOS and Android devices. It also integrates well with several business apps and services such as Envato, PayPal, and Fundbox.
Dropbox
You can use Dropbox to share files with your VA. You can add a file to your Dropbox account, then create a link to the file and share it with your team. Shared folders can also be created. Dropbox is simple and easy to use. You can sync your documents with it and share them without moving them to a specific folder. You can also use Dropbox as a backup system for important files and documents.
Google Calendar
Google Calendar is a web-based app that allows you to share your calendar schedule with your VA. You can use the tool to break your calendar into different sub-calendars (e.g., project deadlines, meetings, media interviews, etc.) This way, you can share the necessary categories with the appropriate member of your business team. Using a Google calendar makes everyone aware of your obligations, so you'll never be double-booked.
Toggl
Toggl is a reliable tool that makes it easy to track your time with many clients and projects. With this hassle-free time tracking tool comes a reporting feature that breaks down time spent on specific clients or projects. Start the timer to begin a project and stop the timer only when the project is over. Or better still when you decide to move on to a new task.
Skype
This tool is one of the most popular video and audio calling tools. Skype will help you to maintain contact with your business team from anywhere in the world. Skype also helps to reduce the rate of international calls. It requires an internet connection but works perfectly with a laptop, phone, or tablet.
Canva
Canva is a free tool used for graphic design. It's simple and easy to use. Tutorials are available to help you get started, so no need for any fancy graphic design skills. Canva provides users with numerous free resources. Your VA will find this tool perfect for creating Instagram story templates, website images, and many more.
Buffer
It takes a lot of stress and time to manage your activities across multiple social media accounts and platforms. Buffer can help your VA handle all those platforms in one place. Your VA can create and schedule posts across multiple social media platforms. The app's platform is designed to facilitate collaboration between members of your team. It also provides analytics. This allows you to monitor engagement metrics, observe how you are trending, and find your best performing posts for each social media account.
Slack
This messaging app allows you to communicate with your team. It's faster to use, better organized, and more secure than email. You can also use it across multiple platforms, so it is suitable for more than just business teams and workplaces. You can use slack to share and upload files with team members, and it even allows one-on-one chats. One significant benefit of slack is that it integrates seamlessly with other apps and services. And it also gives you control over every setting.
Grammarly
Poor grammar and spelling can harm your business prospects. After all, if you are a client looking for virtual assistants, spelling mistakes on resumes would set off some alarm bells. Using the standard spellcheck tool will not detect all errors, especially grammatical ones. So ensure your freelance writer makes use of Grammarly to proofread your texts. It can detect even complex grammatical errors.
Evernote
When innovative and creative ideas hit you, will you simply trust your memory to keep track? The fact is that your brain is not as reliable as you would like to think. We struggle to remember even the most basic information. What color was your shirt last week Wednesday? If you remember, hurray for you! As for the rest of us, there is Evernote. This program allows you to capture ideas, images, or audio clips on your phone or computer. You can also sync files and documents for easy retrieval and editing, regardless of your location.
Your team of virtual assistants can use Evernote to monitor any spontaneous moments of creativity or inspiration. This way, they can store their ideas so they can come back and work on them later.
Rhino Support
It's a good idea to have a private email account that only you and your team members can access. Meanwhile, clients can send messages to your public-inbox. It will not be a surprise to see your public email getting tons of messages each day. This is where you can use Rhino Support to manage your public email account. Rhino Support is a help desk app that is perfect for the management of your public email box. This tool allows your VA to:
Send messages to specific members of your team.
Attach notes to individual senders and ask how you want to handle the message
Make use of email templates to respond to frequently asked questions.
Conclusion
Virtual Assistants take up the most broad-ranging and challenging tasks. The good news is that there are numerous digital tools available to meet all your needs. Without a doubt, these tools will help you to have an efficient and successful collaboration with your VA.