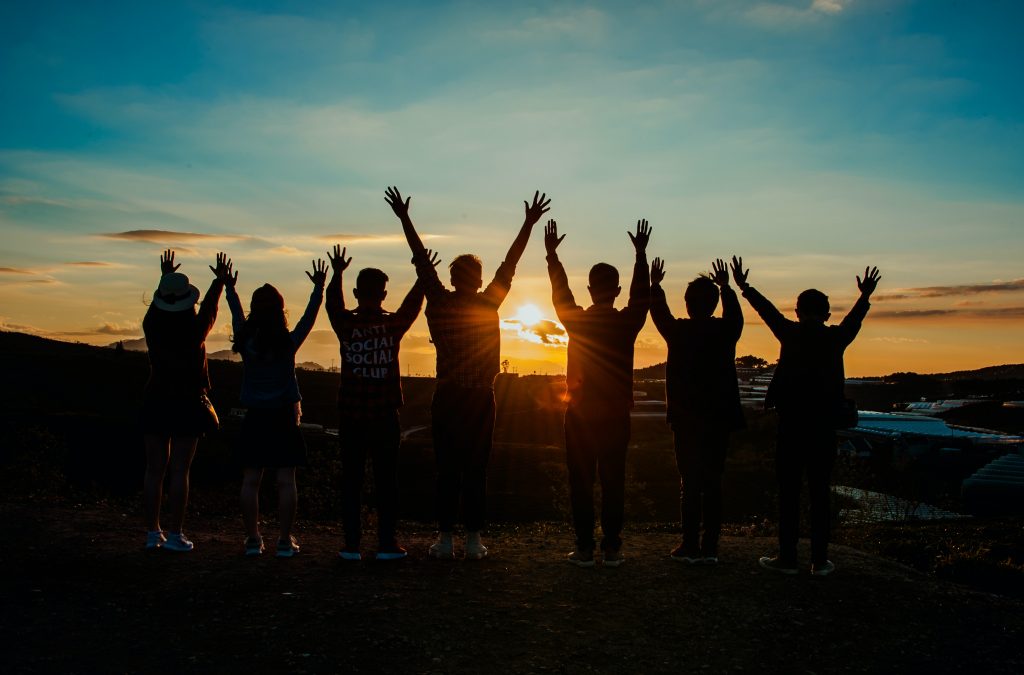 The market for virtual assistants is growing in today's world. You can hire a virtual assistant to perform almost any task. The term "VA" (virtual assistant) covers a wide range of services. Let's take a look at the eight major ones.
8 Different Types Of Virtual Assistant
#1. Real Estate Virtual Assistant
I have a friend, Mike, who's into the real estate business. Mike always complains about not having enough quality time to spend with his family. Whether it's posting Facebook ads or hunting for potential clients on LinkedIn, he was always busy. I suggested he should hire a real estate VA. He was hesitant at first, but he eventually hired one. What happened next was amazing! Mike's company experienced exponential growth, and, more importantly, he now has enough time for his beautiful family. He even goes on vacation with his family three times a year.
The fact is, most successful real estate businesses hire a real estate VA. This virtual assistant is a remote worker who completes a wide range of real estate projects: responding to email inquiries, preparing & filing paperwork, setting up meetings, etc. Below is a list of duties that you can assign to your real estate virtual assistant:
Compilation of morning reports with data received from MLS
Managing your schedule, database, email campaign, and responding to email inquiries
Setting up your meetings and following up with prospective renters and buyers.
Crafting social media campaigns for your real estate website
Creating and posting blogs and articles for content marketing
Sending introductory messages for potential clients based on what they need.
Researching the property and creating a property report
Handling real estate data with software from different websites. (e.g., Craigslist, Backpage, and eBay.)
#2. Virtual Administrative Assistant
I have a business partner named Ben, who runs a startup business. He operates his business with a staff of three people. He does a lot of work himself, keeping him busy late in the office. He soon decided to hire a virtual assistant to handle the company's administrative tasks. The result? Ben was able to save himself from 3-4 hours of work each day! Not only that, he now has enough time to focus on making plans to promote the growth of his business.
So what exactly is a virtual administrative assistant?
A Virtual administrative assistant is a person who does different administrative jobs, from managing your contact list to HR duties to handling billing and accounting. Here are some tasks that you can assign to your virtual administrative assistant:
Keeping you informed about your industry.
Managing your contact list on a spreadsheet.
Managing your schedule, setting up meetings, and making travel arrangements.
Handling your emails and telephone calls.
Document formatting, bookkeeping, and customer management.
#3. Data Entry Virtual Assistant
Data entry is one task most entrepreneurs find cumbersome and difficult to do. Others find it stressful to complete data entry tasks, especially under pressure.
Here is the good news! Businesses can hire data entry VAs for those boring, tedious tasks. It saves a lot more time and money than doing the job themselves.
Below are tasks that you can delegate to your data entry virtual assistant:
Keeping records of activities and tasks
Compiling reports and imputing data into your CRM system
Planning, collecting, and sorting data for entry.
Data reviews for accuracy and data management (updating data and deleting of files).
#4. eCommerce Virtual Assistant
eCommerce businesses are witnessing a boom like never before in this digital era. Due to the industry's unprecedented growth, eCommerce entrepreneurs have a heavy workload to tackle. They have to be aggressive and smarter to outgrow their competitors. Hiring an eCommerce virtual assistant can help reduce the heavy workload!
Below are tasks that you can assign to your eCommerce virtual assistant:
Handling of order processing and editing product images
Management of product category and handling of coupon data entry
Product classification and taxonomy development
Handling return and exchange of products
eCommerce product data entry
Managing transaction in a seamless way
Handling inventory daily
Creating SEO-friendly product descriptions
Analyzing your competitors
Offering 24/7 email and chat support to your customers.
#5. Virtual Bookkeeping Assistant
It's generally known that bookkeeping is essential to every successful business, whether small or big. But then this job usually demands a lot of time and resources. Once again, you can assign different jobs to a virtual assistant. Below is a list of some essential jobs:
Revenue expenditure management.
QuickBooks and Sage 50 accounts management.
Payroll processing, bank, and credit card reconciliation.
Excel bookkeeping data entry.
Inventory management, and also record-keeping and bookkeeping procedures.
Budgeting and year-end bookkeeping.
Cash flow and account reconciliation.
#6. Virtual Marketing Assistants
A virtual marketing assistant is a person who handles various kinds of marketing tasks for their clients:
Creating new and innovative content for all social media platforms
Researching and identifying new leads in your business domain
Social media marketing and conducting keyword research
Starting and running AdWord campaigns
Promoting your articles and blog posts
Handling email, chat support, and customer care service.
A virtual marketing assistant will help you keep track of your marketing campaigns. This will reduce your stress and equally save you time and money.
#7. Virtual Research Assistant
You should endeavor to hire a reliable virtual assistant to delegate research tasks. Doing this will help your company complete any given project in record time. So who's a virtual research assistant? A virtual research assistant is a person who conducts research online for a client.
Below is a list of duties that you can assign to your virtual research assistant:
Presentation of data in an easy-to-understand format and compilation of research data
Conducting searches on reliable sites for recent information that will suit the needs of your business
Looking for credible statistics based on your needs
Identifying opportunities for the growth of your business.
Conducting searches for guest blogging opportunities
Choosing a suitable vendor by the cost comparison.
#8. Social Media Virtual Assistant
According to some, " social media is a necessary evil." It's not unusual for owners of startups to spend approximately 6 to 10 hours each week on social media marketing. But if you don't want to fall into this trap, then hire a virtual social media assistant to save time and reduce your workload. An excellent social media VA will help you handle all your social media marketing tasks:
Building up social media profiles on different platforms.
Searching for new content to post on your social media.
Creating performance metrics and measuring analytics.
Handling your social media accounts: Instagram, Tik-Tok, Facebook, LinkedIn, etc.
Scheduling posts for your pages using social media tools.
Social media assistants are in charge of boosting your presence on various social media platforms. They can also help engage your audience. These highly-skilled remote workers also make sure to study your competitors. Getting a social media VA will ensure you worry about a lot less.
Final Words
It's no secret that if you hire an excellent virtual assistant, you can easily assign him or her tasks that usually suck up all of your time. Now you know the different types of virtual assistants and the skills they offer. Make sure to seek VA services that are specific to your business's demands.