Some of the links in this post are affiliate links. This means if you click on the link and purchase the item, we will receive an affiliate commission at no extra cost to you. All opinions remain our own.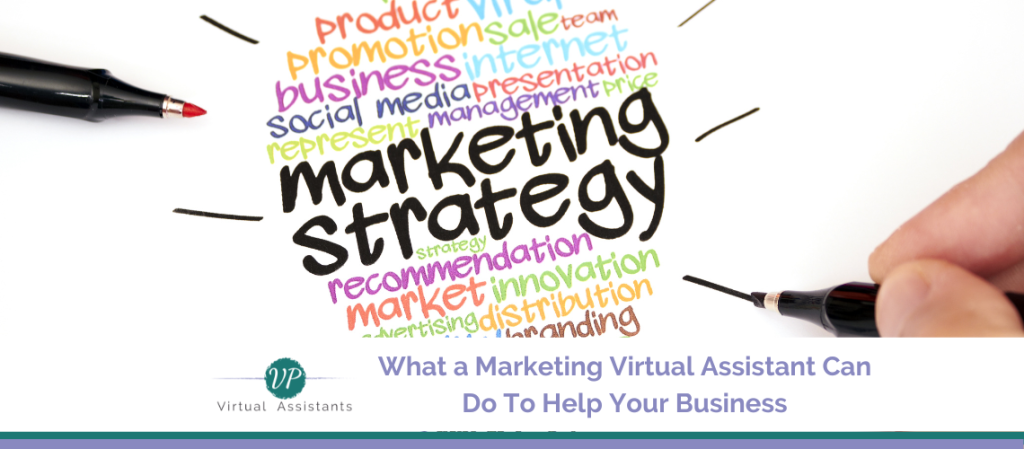 Marketing your business involves lots of tasks. While you may be able to handle these tasks by yourself in the beginning, eventually they can become overwhelming. With the help of a marketing virtual assistant, you can avoid this by delegating some or all of your tasks to them. A good assistant has the knowledge and skills you need to help your business grow.
Tasks a Marketing Virtual Assistant Can Do for You
If you lack the budget to hire a full-time employee or you just need help from time to time, a virtual assistant will be perfect for you. Since all of the work is done online, you don't have to worry about renting an office or making additional room for them. If you're wondering how an assistant can help, here are 12 tasks they can do for you and your business.
1. Conduct Market Research
To succeed in business, you need to identify your target audience and the best ways to reach them. A VA can help you do this by conducting market research in areas such as:
Target audience
Competitors
Products and services
Customer satisfaction
Current trends
Delegating this task to a virtual assistant will save you time and allow you to focus on other things.
2. Plan Marketing Strategies
If you need to develop a marketing strategy, a marketing virtual assistant can assist you with that too. Using their experience, a virtual assistant will help you plan a strategy to generate new leads while engaging current customers. Whether you're a short-term rental host, a business coach or another type of entrepreneur, working with a VA is a good way to plan effective marketing strategies that will grow your business.
3. Maintain Your Website
When customers visit your website, they expect it to be attractive and up-to-date with the information they're looking for. A virtual assistant can help you maintain your site by performing specific tasks such as:
Updating web copy
Uploading blog posts
Creating landing pages
Analyzing website traffic
With the help of a VA, you can ensure that your site stays current and user-friendly and makes a great first impression.
4. Coordinate Email Marketing
After checking the numerous emails you get on a daily basis, the last thing you want to tackle is email marketing for your business. An online marketing virtual assistant can take that off your hands and manage your email marketing for you. Your assistant can create email campaigns and track their progress to see how well they perform. Your VA can also manage your email list and keep it clean by removing people who want to unsubscribe.
5. Research Keywords
To show up at the top of a search results list you need more than luck. It requires you to include the right keywords on your website, blog posts and all of your other content. This is a great task to delegate to a VA. They can do keyword research for you and identify the best words to use.
6. Write and Publish Blog Posts
Blog posts are a great way to draw traffic to your website. If you don't have a blog yet, a marketing virtual assistant can help you start one and manage it for you. A VA can also come up with topic ideas, write all the blog posts, and make sure they're optimized with the best keywords to help increase your ranking in search results.
7. Edit Pictures and Short Videos
Virtual assistants are good at doing light editing on pictures and putting together short videos. They can also help you look for quality pictures, video clips and other visual media to include with your marketing content. This will save you time and money since you won't have to spend additional funds to hire an editor.
8. Schedule Your Content Calendar
Without a content calendar, keeping up with all the content you need to post can get a bit confusing. An online marketing virtual assistant can help with this by managing your content calendar and using a social media scheduling tool to schedule your posts. This will help you stay organized, plan ahead and make last-minute changes, if needed, before sending out a post.
9. Manage Social Media
There's more to managing your social media accounts than posting content. It's also important to interact with visitors since they are your current and potential customers. A virtual assistant can manage your online communities by performing daily tasks such as:
Posting content
Replying to comments
Removing offensive comments
Forwarding customer issues and complaints
This will help build a stronger connection and relationship between you and your customers.
10. Monitor Paid Ads
If you're using paid ads to promote your business or want to start, you can delegate this responsibility to a knowledgeable marketing virtual assistant. The VA will set up your campaigns, create engaging ads and monitor your spending and results. This allows you to increase your company's exposure without increasing your workload.
11. Collect and Analyze Data
To improve your future marketing campaigns, it's important to review the results of your previous ones. Since each of the platforms you use to promote your business includes its own analytics, it can be overwhelming to review, and you'll need help to stay on top of it all. A virtual assistant can analyze, summarize and compile this campaign data into reports for you to view. Then you'll have the information you need to improve your marketing.
12. Design Marketing Materials
Since not all of your marketing will be online, you may need to create printed materials to hand out to clients and customers. A virtual assistant with basic design skills can create flyers, brochures and other marketing materials for you. This will save you time and money and also allow you to modify and make changes to your materials more frequently.
Hiring a Marketing Virtual Assistant
Now that you know what a marketing virtual assistant can do for you, what are you waiting for? If you're ready to enjoy the benefits of working with a VA, contact us today. We'll discuss your needs and connect you with a virtual assistant that's right for you.