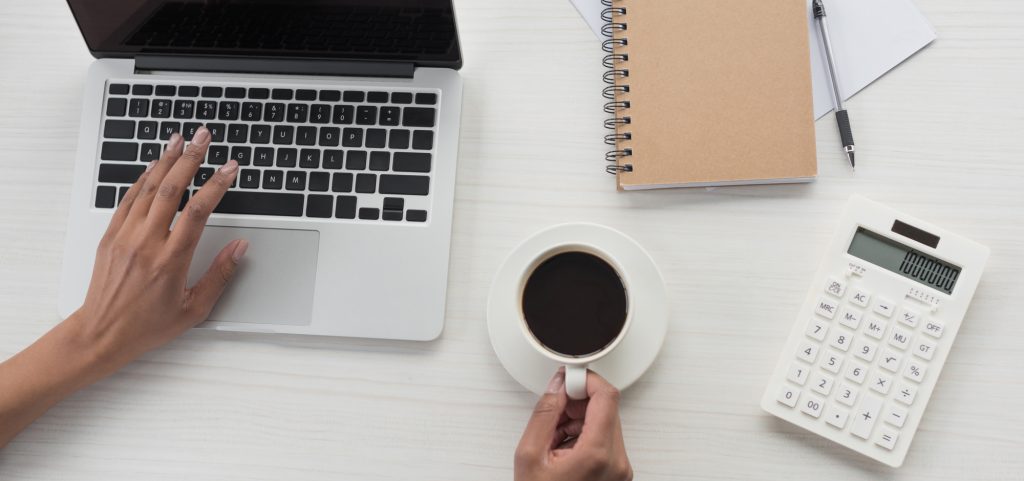 A virtual assistant (VA) is a contractor who independently offers administrative services to clients while working remotely, usually from a home office. With remote work becoming more and more popular, the demand for high-skilled VAs is increasing.
What Skills Are Needed To Become A Virtual Assistant?
Being an excellent virtual assistant requires more skill than most people realize. Here are some of them:
Practical Decision Making and Quick Thinking
A good VA must develop the ability to think on his feet and make the right decisions. This is especially important when the client isn't around to answer questions or clarify specific tasks. A proficient VA should explore resources available for possible solutions instead of waiting for a client's response.
Word Processing Skills.
One common task required by both small and big businesses is word processing, and this is often done by a virtual assistant. It's not just writing or typing. Data entry is also involved, so even simple tasks often have to be 100% perfect.
Good Writing and Communication Skills.
Communication between VAs and their clients is of the utmost importance. As a virtual assistant, you should effectively communicate with your clients both orally and in writing.
Basic Computer Skills.
All virtual assistant jobs are performed using a computer, so you need to have basic computer knowledge. Before taking on a VA position, you should sharpen your skills in programs such as Microsoft Word, Google doc, and Excel. Depending on the job, you may also need advanced technical skills if a customer requests maintenance and support for a database system or website.
Self Discipline and Motivation
Motivation and discipline are crucial ingredients in all projects of a virtual assistant. Working from home means there is no one physically present to make sure you're getting work done. You have to know how to motivate yourself. You're likely to be exposed to non-work related issues that can distract you from a task at hand. You have to be disciplined. You have to stay focused, avoid surfing the internet, watching TV, or receiving unimportant phone calls.
What Services Does A Virtual Assistant Offer?
In today's world, big companies find hiring a VA to be a profitable venture. Even small business owners can become overwhelmed with menial tasks and need outside help. Below are some key roles that may be assigned to a VA:
General Administrator
The admin is not a very specialized niche. Still, this is a great place to start as a virtual assistant if you have office experience.
It may not be profitable, but administrative assistance is crucial for most businesses. It offers you the opportunity to market yourself to small business owners who need help. Here are some tasks VA administrators may be responsible for:
File management
Data entry
Setting up spreadsheet
Managing calendars and schedule
Managing emails
Booking appointments
Making travel arrangements
Video/Audio Editing
Technology has made editing audio and video increasingly easier. As a VA, most positions may only require this skill at a basic level. However, if brands want to improve the quality of their podcasts or videos, they may need more. Below are some tasks a virtual assistant can perform as an audio or video editor:
Basic editings such as splicing intros and outros
The input of graphics and music.
Upload of files to DailyMotion, Vimeo, and YouTube.
Web Developing
Nowadays, content management systems (CMS) makes it very easy to create a website. However, the design of a company's website should be left to an experienced professional. There is an increasing demand for this skill. A web developer should be able to create a website that has the following features:
Easy usability and navigation
Business and contact information
Quick loading times
Content Writing
Not everyone is blessed with excellent writing skills. Like everything else, content writing is a work of art and is usually done by a professional writer. As a content writer, you're expected to perform the following tasks:
Write, edit, and proofread articles, blogs, product reviews, and posts.
Crafting emails, newsletters, and web copies.
Develop graphics for blog posts or social media
Moderate blog comments
Digital Marketing and Search Engine Optimization (SEO)
A virtual assistant with a sound knowledge of SEO and digital marketing will prove invaluable to any company. The ideal VA will employ the right SEO and digital marketing techniques and strategies to increase web traffic, sales, and branding presence. Below are some of the roles of a VA with SEO or digital marketing experience:
SEO and web marketing strategy.
Conducting keyword research for a website
Performing a blog analysis.
Social Media
Social media marketing has become central to business development. A top-rated virtual assistant with excellent social media skills will understand how to promote a business brand or product and connect with clients on social media platforms.
As an entrepreneur, it may seem simple and easy, but it's not. You should not spend your valuable time on something you know very little about.
Delegate this role to a VA and save your time and money. A virtual assistant with social media insight will do the following:
Content creation strategy
Managing marketing campaigns
Opening social media accounts on Twitter, Google+, Facebook, and Instagram.
Creating detailed profiles and inserting links to the company website.
How Do Virtual Assistants Work?
Many virtual assistants work as contractors. They can run their own VA business from the comfort of their home. Clients can then hire a VA by signing a contract with the company.
Also, a virtual assistant can become an employee in a company. Others may operate with either long-term or short-term contracts found through independent freelance platforms like Upwork and Fiverr.
How to Start A Virtual Assistant Business
If you choose to start your own company, you need to know what type of service you can provide. Are you going to offer help for basic tasks or specialize only in a niche market, such as realtors or digital marketing? Once you decide on what kind of service to offer, you can then fix a price for it.
Conclusion
The services of a VA are necessary ingredients to boost the growth of any business. Becoming a virtual assistant is a flexible way to earn extra money without stepping outside the comfort of your home. If you are disciplined and consistent, it can become a lucrative career.