Some of the links in this post are affiliate links. This means if you click on the link and purchase the item, we will receive an affiliate commission at no extra cost to you. All opinions remain our own.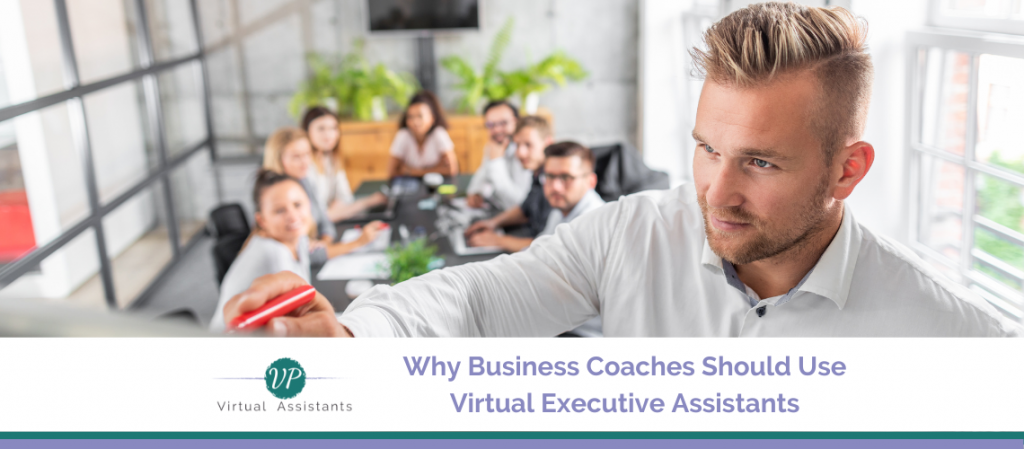 As a business coach, time is one of your most valuable assets, and managing it effectively is crucial to your success. One of the best ways to do this is by delegating administrative tasks to virtual executive assistants. These skilled professionals provide various services, including scheduling, project management, research, and more.
6 Benefits of Using Virtual Executive Assistants
With the help of virtual assistants, business coaches can focus on their core business activities and achieve bigger success. Many entrepreneurs find hiring a virtual assistant is a rewarding investment. Some of the benefits you can experience from using virtual assistants include:
1. Time Management
Business coaches have busy schedules and often must juggle multiple tasks simultaneously. Remote executive assistants can help manage your schedules, set up appointments, and handle administrative tasks, thus allowing you to make better use of your time.
Consider delegating travel arrangements to an assistant. Most business coaches find booking flights, hotels, and rental cars time-consuming and unenjoyable. A virtual assistant can do all this remotely for you.
2. Increased Productivity
By delegating tasks to virtual assistants, business coaches can free up time and energy to focus on new coaching strategies, developing plans, and delivering coaching sessions. Entrepreneurs can focus on strategic planning, marketing, and team building. This can help you increase productivity and achieve better results in your business.
3. Cost-Effectiveness
Hiring a full-time assistant can be expensive, especially for small businesses. Virtual executive assistants offer a cost-effective solution, as they can be employed part-time or as needed. There are also no overhead costs associated with hiring an in-house assistant. You do not need to provide office space, equipment, or supplies. In addition, you only pay for the services you need and don't have to worry about employee-related expenses such as benefits, payroll taxes, and training.
4. Specific Expertise
Virtual assistants can work from anywhere, which gives entrepreneurs the flexibility to work with assistants from all over the world. This allows you to hire assistants with specific skill sets or expertise you need, regardless of physical location. You gain access to a skilled professional who can handle your tasks efficiently and effectively, saving you time and effort.
An assistant with research experience will be invaluable when gathering data, conducting market research, and compiling reports. Many client-based businesses need someone to provide excellent customer service. A virtual assistant with remote customer service experience can provide support, including answering customer inquiries and resolving issues through chat, phone, or email.
5. Increased Flexibility
Virtual executive assistants can adapt to your changing business needs. You can hire a virtual executive assistant when needed and release them when you no longer need extra help.

In addition, flexible work hours are particularly beneficial for business coaches with clients in different time zones. You can delegate tasks to your virtual executive assistant, and they can work on them during their working hours. This means you can receive completed tasks when you wake up, giving you a head start for the day.
6. Improved Communication
Virtual assistants are experienced in working remotely and are skilled in using communication tools such as email, chat, and video conferencing. This can improve communication between coaches and assistants and make it easier to work together efficiently. If you have multiple projects, a virtual assistant can assist with project management tasks such as creating project plans, tracking progress, and coordinating team members.
Tasks To Delegate to Virtual Executive Assistants
Virtual assistants' responsibilities depend on their skill set and the specific needs of your business. Here are some everyday tasks that virtual assistants can do:
Scheduling: Virtual assistants can manage your calendar and schedule appointments. They can also send calendar invites and reminders to ensure you never miss an appointment.
Email Management: The number of emails flowing into your inbox can be overwhelming. A virtual assistant can manage your email inbox, including responding to emails on your behalf, organizing and filing emails, and prioritizing essential emails.
Bookkeeping: This is a specialized skill that not all entrepreneurs can do correctly. Virtual assistants with experience in bookkeeping can efficiently and accurately manage invoices, reconcile accounts, and track expenses.
Social Media Management: An active social media account is critical for today's businesses. However, daily maintenance, content creation, and posting can be full-time jobs. Virtual executive assistants can manage your social media accounts, including creating and scheduling posts, responding to comments, and tracking analytics.
Data Entry: You may not want to do mundane tasks such as data entry. Virtual assistants can assist with inputting customer information into a database or updating product inventory.
These are just a few examples of possible tasks. The specific functions these assistants perform depend on the needs of the business and the particular skill set of the professional.
Choosing the Right Virtual Assistants
Hiring virtual executive assistants with a reputable company or having good references is essential. After all, you may have to share private business information and account access with them to accomplish specific tasks. VP Virtual Assistants is a reputable virtual assistant company that can ensure confidentiality and a strict code of conduct with our assistants.
It's best to get a sense of potential candidates' personalities and work styles. You may want to use video conferencing tools to conduct virtual interviews.
VP Virtual Assistants has a team of virtual assistants who are skilled and experienced in providing support to businesses. We offer flexible plans that can be customized to meet the specific needs of your business. If you are still on the fence, you can watch a video on common objections to hiring a virtual assistant on our website.
Where To Begin Looking for Virtual Executive Assistants
Business coaches can schedule a complimentary no-pressure discovery call with VP Virtual Assistants to find quality and professional assistants. Our virtual executive assistants specialize in providing remote administrative support to businesses of all sizes. Our plans are customizable to fit your needs and budget. During the call, we talk about your business needs and what tasks you would rather someone else handle for you. Contact us to get started.