Some of the links in this post are affiliate links. This means if you click on the link and purchase the item, we will receive an affiliate commission at no extra cost to you. All opinions remain our own.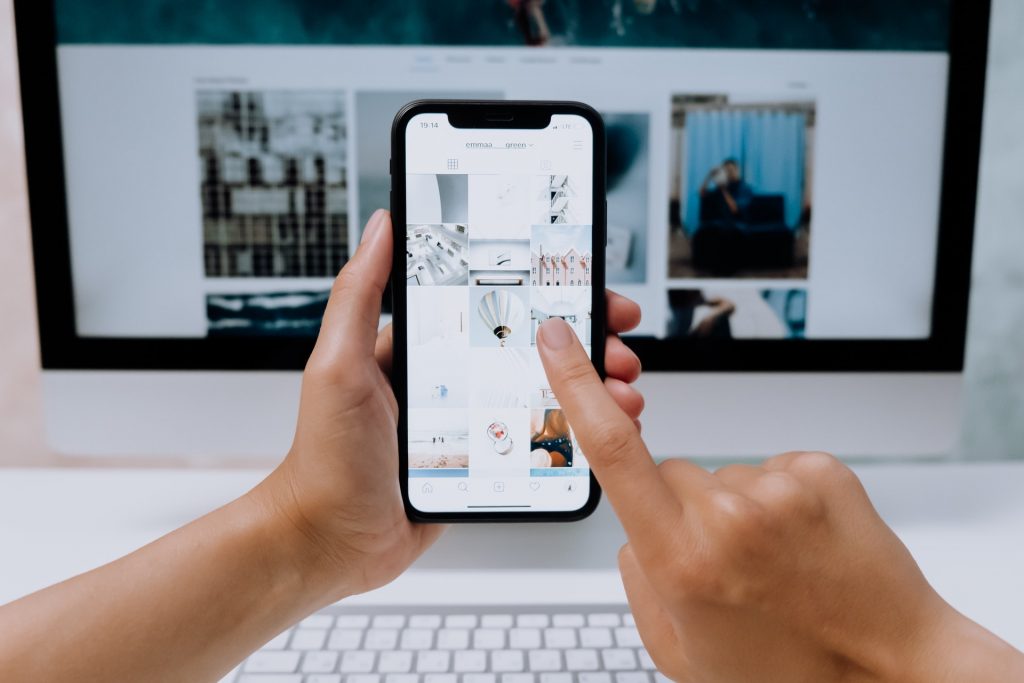 "Why do I need social media as a property manager? Do I need to be on social media to succeed in real estate?"
These are some common questions many property managers ask nowadays. Social media might be the last option on their mind. And it's understandable because many people only associate social media platforms with sharing photos and making new friends. The truth is, though, social media can be an excellent platform for growing your property business.
Besides promoting your real estate venture, you can build a great network there. If you need convincing, read this post now! We'll give you TEN reasons social media is key for property managers!
It Is A Great Platform For Advertisement
Social media serves as a reliable platform to promote your business to your potential clients. Through social media, you can reach renters and buyers you wouldn't be able to through traditional means. After creating a Facebook or Instagram page, you can add videos, or photos, to get more followers.
Social media ads also enable you to target a specific audience that may be more interested in what you're offering. Many platforms allow you to reach your target clients by inputting their demography, location, and ages.
It Reduces Advertisement Cost
Social media can help you to advertise at a low cost with excellent results. Many businesses advertise their services to millions of people without spending much money. Through organic ads, you can do that by posting on your timelines and pages for your target audience to see. You can also pay for ads based on your budget and reach more customers much quicker. Another excellent way to advertise is through influencer marketing by top brands in your niche. The possibilities are endless.
Social Media Platforms Help You To Know Your Customer's Needs
As a savvy property manager, you need to know what your target audience wants. But, you don't need to spend a whole lot of money on a market feasibility study. You could simply organize social media polls and surveys to know your customer's preferences. Ask them about their problems, their significant complaints, and their preferences.
You can also check for the preferences of your target audience from their posts and hashtags. By being attentive to their concerns, you will be able to offer what they need. Furthermore, you can reach critical decisions on how to serve your market better. And tailor your projects to meet their demands, and in no time, your property will sell out.
Social Media Helps You To Build Your KLT Factor
People don't always buy from the best. They purchase goods and services from those they know, like, and trust (KLT.) If you want to sell more, you need to make your target audience know, like, and trust you. And social media is a great medium to do this. You can make people love your brand by always giving value. When people associate your brand with massive value, they will be willing to buy properties from you.
Nevertheless, building the KLT factor is not a one-off action. It takes consistency in giving value to achieve that. Your primary aim should be to offer value and help them in acquiring valuable properties. Your intention shouldn't be to exploit them. With time, your social media pages will get a considerable following when you have a purpose and stick with the right actions. The result? Your business will witness massive sales.
Social Media Helps You Learn From Your Competitors And Top Experts
Social media allows you to learn from other business owners. It's a great place to adopt business skills from property managers with a top-notch social media presence. You can learn their branding strategies, content creation strategies, ads management, and engagement skills.
The game is not to copy them verbatim but to learn and adjust your social media strategies so you can scale as well. Additionally, ensure to join Facebook and Instagram groups of property managers. They will help you learn more about the property management business. You can also take courses from the top bosses to improve your game.
Social Media Affords You A Greater Reach Than Other Mediums
With Social Media, you can reach tens of thousands and millions of people at the click of your fingers. If that isn't mind-blowing, then what is? Of course, you don't get to reach thousands and millions of people on your first day. First, you build a fan base by putting out valuable content daily. And with time, you will reach as many people as you want.
You can also increase your fan base quicker by running paid ads on social media platforms. Social media allows your audience to share your posts with their friends. There will be no limit to your reach; the world will be your audience. You can reach people from different locations, races, ages, gender, and preferences.
Social Media Helps You To Influence A Buyer's Preferences
Many activities are turning virtual, including buying. Most people prefer to buy things online. So a property manager can get in front of their target audience with social media platforms. They can drive awareness for their products by sharing valuable content in their niche.
Research has shown that Facebook affects buying preferences for many people. Utilize this fact to your advantage by building a substantial presence on Facebook. Build a solid presence on other social media platforms as well. That way, you drive their preferences to your products or services and increase your sales.
Social Media Platforms Help You To Build Credibility
People seek for credible brands to shop with. A social media platform like Facebook establishes your brand as a serious one to your target audience. Your social media platforms can serve as social proof for your business. So be sure to add your testimonials, customers' feedback, and reviews on your various pages.
When people have doubts about buying from you, you can refer them to your social media platforms. They will be able to view your former accomplishments and testimonials. That way, you will dispel their fears and increase faith in your brand.
Social Media Helps You To Establish Yourself As An Authority In Property Management
Social media platforms also help you to establish yourself as an authority in a given field. You can brand yourself as the go-to person in property management and coach other people. You can also become an influencer whom other people look up to in the property management niche. That can help you to scale your brand into becoming a renowned and respected industry expert.
Partnership And Financing Opportunities
Operating a thriving property management business requires time, experience, and finance. You can find potential partners and financing opportunities through social networking. According to Forbes, 90% of every high-net-worth individual is active on social media. Over five million of them use it in reaching financial decisions.
With these platforms, you meet successful entrepreneurs, build new relationships and cultivate a client's trust. So, it's wise to join social media groups and follow other industry experts and investors. As a result, you become valuable in your business network. Additionally, you get to have several financing opportunities in your business.
The Bottom Line
Social media platforms enable property managers to follow market trends and search out financial opportunities. This can be crucial to property managers because they provide new growth opportunities and reduce advertisement costs. Also, it allows them to interact with their followers and target audience.
You can utilize social media tools like Hootsuite to link all your platforms and to schedule posts. You could also seek a social media manager's (virtual assistant) services to outsource some of the work. Note that social media strategy is vital for both business and property management. So, handle it with the utmost importance!